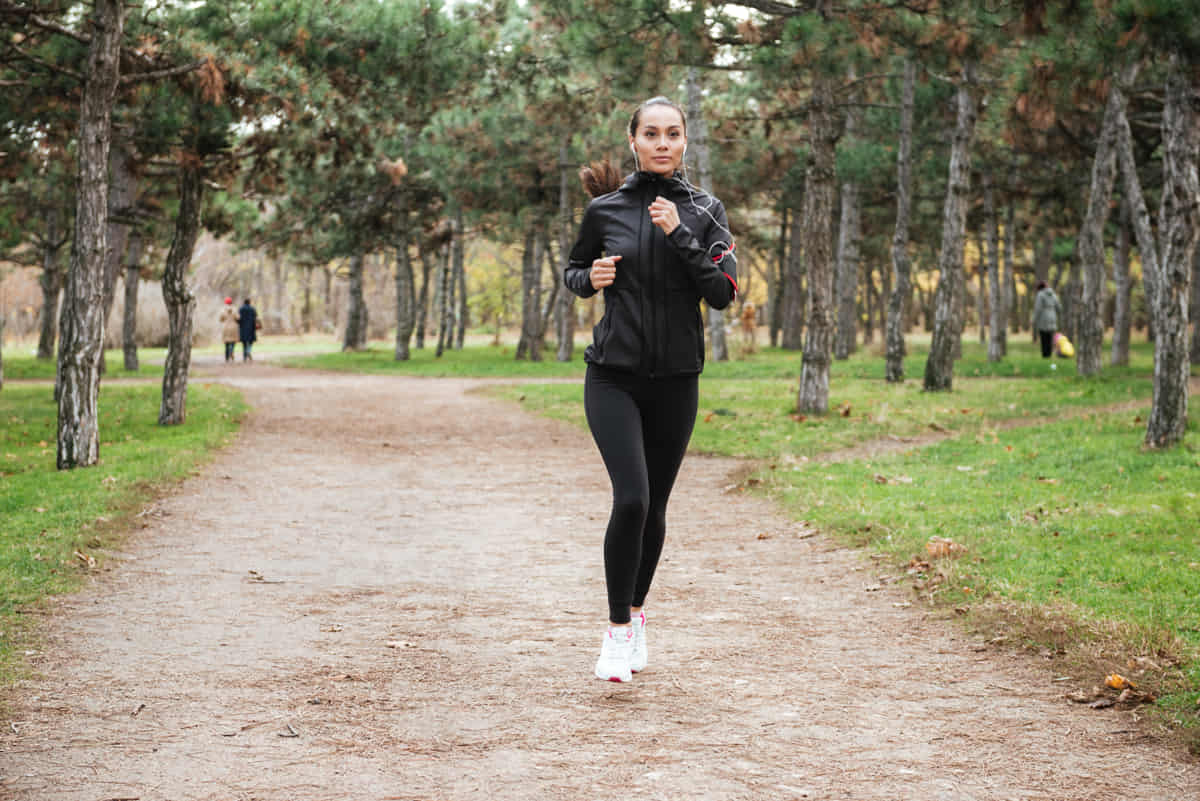 Do you work day and night to shed excess weight and look slimmer? What are your thoughts about "do compression leggings make you look slimmer?" Have you ever thought about looking slim with the help of gym gear?
The type of clothing you wear either enhances your curves, makes you look fat, or gives you a skinny look. We guess most of our readers want to go with the third option. 
If you're also one of those looking for gym leggings that can make you look sleek, you've stopped at the right place. Which leggings make you look the thinnest?
Today's discussion is all about "do compression leggings make you look slimmer?" Let's dive directly into the main body now. 
Do Compression Leggings Make You Look Slimmer? 
Looking slimmer and becoming slimmer are different things. Let us break it to you "yes," compression leggings make you look slimmer. But let me clear it to you compression leggings don't help you lose weight or slimmer your legs. But they create an illusion of a slimming effect. 
This illusion is because the compression leggings shape your body and hide all the fat. So you get a contoured and skinny appearance. Apart from this, the stitching and the patterns also play a leading role in giving you your desired slim look. What is the benefit of compression leggings?
If you compare all the lower body apparel, including shorts, low-waisted leggings, and knee-length leggings, with compression leggings, you'll find the compression leggings best to make you look slim. 
Badly want to look slim, but fat on your legs makes it impossible to look slim? My girl, no need to worry at all. Let your dreams come true of looking slim by opting for compression leggings. Chubby legs are no more problem in your way of flaunting a slim look. 
Some Tips and Tricks to Look Slimmer in Compression Leggings
Just wearing compression leggings might not work, but you have to follow some tips to get a tall and slim look. These include,
High-waisted Compression Leggings Work as Magic
Always Opt for the Right Size and Tight Fitting
Pick the Dark Colors in Compression Leggings
High-waisted Compression Leggings Work as Magic
Compression leggings work by creating an illusion of a slimming effect. But if you choose these leggings with a high waist, your slimming effect becomes doubled. High-waisted compression leggings cover you above your waistline, which creates a straight look.
Plus, it covers all the extra fat gathered around your waistline, contouring your body shape. In this way, you look tall and slim. And thus, you get your desired body shape.  
Always opt for the Right Size and Tight Fitting
You can only get a slim effect if you wear the right size, which has a tight fit. You'll have to pull it up continuously if your waist is loose. Always try the leggings in the trial room and pick the correct size. 
You all should buy the compression leggings that are tight from the waistline plus fully fitted to your legs. Fitted legs will hide your chubby legs, and you'll become confident due to a slim effect. 
Otherwise, the wrong size and loose fitting will give you a baggy look, ultimately making you look fat. 
Pick the Dark Colors in Compression Leggings
Never forget that dark colors are your best friends if you want a slimming effect. Better to opt for darker shades like black, dark brown, dark gray, or other such shades in compression leggings. Your slimming effect would become b=doubled when you get a combo of compression leggings in dark colors.  
Some Styling Tips to Look Slimmer in Compression Leggings
You might be thinking about how to style compression leggings? to get a slimming effect. Okay, let the cat out of the bag in this regard. 
Never make the mistake of wearing cropped leggings. That's because cropped leggings will reveal fat from the area of legs that aren't covered. And it will make an unbalanced look to the eyes. So always opt for full-length or ankle-length compression leggings.
Pair your compression leggings with crop tops that cover your waistline and end a little above your knees. It will give you a straight and slim look.
opt for bold and bright-colored tops. The reason for doing this is to catch all the attention to your upper body and divert attention from your legs. So yeah, this trick is also helpful in looking slim when wearing compression leggings. 
Do Compression Leggings Also Make You Look Slim Through Waist? Hell Yes!
Compression leggings don't just work on your legs but your waist also. Compression leggings will help you flaunt a slim waist if you have a wide waistline.
When you wrap your waist with compression, your whole figure gets contoured. Plus, all the excess fat gets concealed. So not just slimmer legs, but these magical leggings also give you a slim waist.
Best Fabric For Compression Leggings
No matter what type of gym gear you use, the fabric is the foremost thing to consider if you want to get the desired results. Compression leggings are made with different materials. But we'll share only the best options with you. These best options include, 
Nylon
Nylon is considered the matchless option for compression leggings. The smooth fabric feels so light to your skin and also suits sensitive skin. Plus, it feels like a second skin, so it gives you a skinny effect. 
Spandex
Spandex is another name for stretch and elasticity. This fabric makes the compression leggings so stretchable that it sticks to your skin and gives you a perfect shape. 
Above all, most of the compression leggings available at Blexry are also made with this fabric. 
Don't Delay! Start Looking Slim With Our Compression Leggings Now!
What do you say? Do compression leggings make you look slimmer? Why not buy some classy yet high-quality pairs of these leggings today? 
We are proud of having a vast collection and a huge variety to serve our customers. Once you try our leggings, you'll fall in love with them. That's because we care about your looks and want to give you the desired slimming effect.