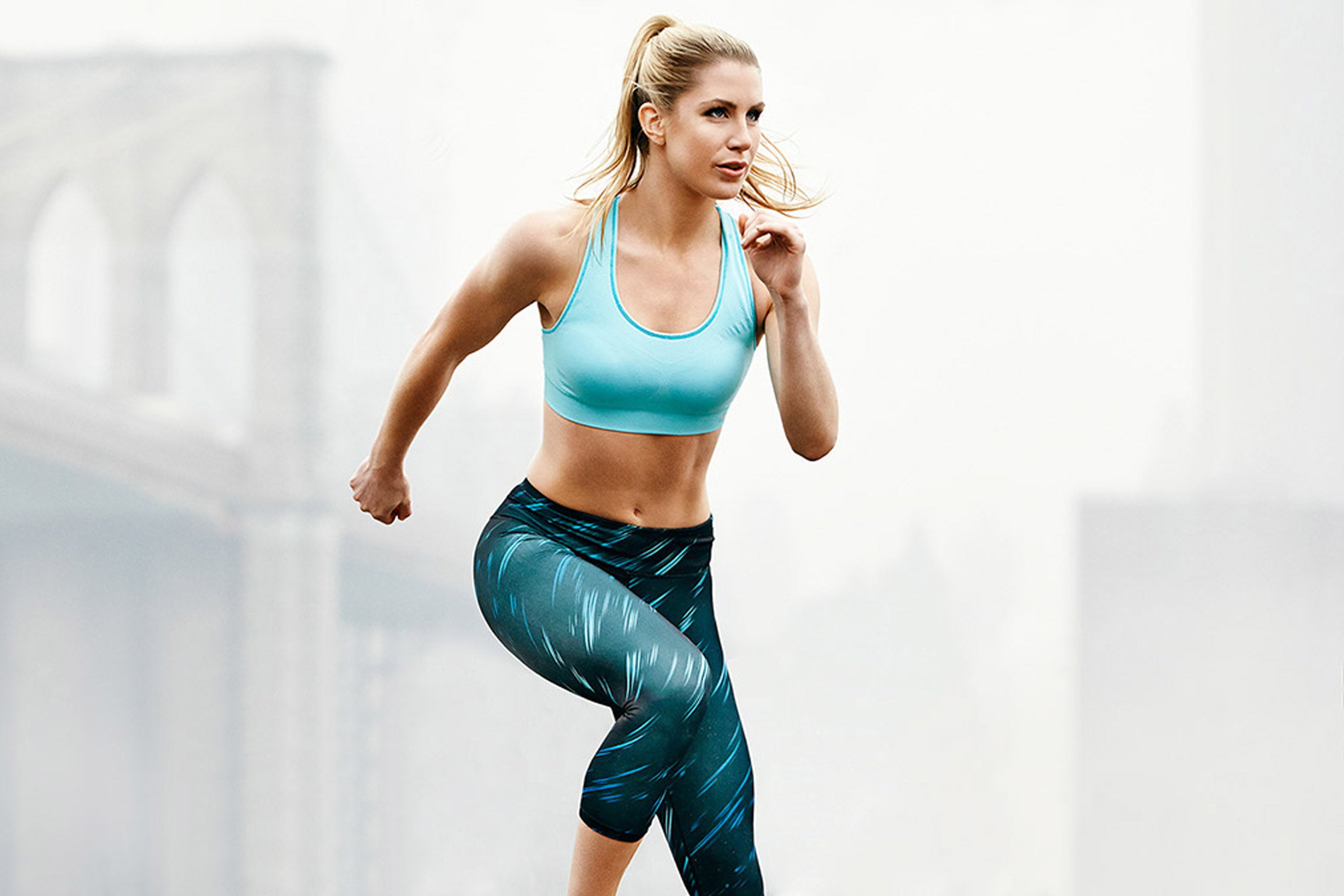 If you have sweat stains in the wrong areas of your dress in the gym, you know how embarrassing it is. It gets funny, as no one will tell you anything instead of just staring. The fact is that it gets uncomfortable as you notice people staring at you but not mentioning anything. So the best workout leggings for women in 2022 have quick-drying, breathable, and moisture-wicking features. 
However, this article is all about workout leggings for women so you can burn calories the best you can. 
BEST LEGGINGS FOR WORKOUT:
When the point is about workout leggings, then we should go for the one that offers you quality, comfort, and style, all in one. This way, you don't need to compromise on anything. In addition, leggings are quite a versatile piece of garment that you can wear anytime or increase the performance of your workout while being comfortable and fit. 
So take a look below; here are some points you should know while buying leggings. 
FITNESS FABRIC OPTIONS:
Finding new options can get a real problem because there are many unique innovational changes happening in the sportswear industry. Note that the best option for Workout Leggings for Women is not the most popular or visible one. 
When the point is about women's sportswear, the first thing that comes to mind is a comfortable, stretchy, and breathable fabric. This is to freely move on and sweat without feeling too much hot or cold. But definitely, all the best brands showcase their leggings to fit in this description. 
Note that your leggings options are variable, from simple natural fabrics to all the latest breakthroughs. The leggings of this era are made from technical fabrics that provide you with the features like fast-drying, moisture, color retention, durability, high rate of evaporation, wrinkle resistance, and good breathability. 
Whereas leggings made from synthetic fabrics offer you the features like soft, stretchy, lighter in weight, waterproof, non-absorbent, repelling UV rays, and insulates. 
SYNTHETIC FABRICS:
Do you know how many synthetic fabrics have come along? Yes, synthetic fabrics combined with advanced technologies are a great way to manufacture workout leggings and yoga pants. The combination of materials and other fabrics aids in boosting the benefits of workout leggings. You can easily find 100% stretch recovery compression leggings made from synthetic fabric that shape and support your body during your daily workout activities. 
Such synthetic fabrics are;
Cotton
Nylon
Polyester
Bamboo
Wool
Lycra
Tencel, etc.
These are the most common fabric used for the manufacturing of sportswear. However, polyester is known as the workhorse of the workout fabric. This is the only fabric that you will find out on most of the labels. 
QUICK DRY FEATURE IN WORKOUT LEGGINGS:
Most of the workout leggings have certain intense intervals in which the bodies begin perspiration, and bodies get sweaty. The base layer of the fabric penetrates all the sweat. But the quick-dry function of the leggings only depends on the fabric they are made of. 
As of now, everything is quite advanced, so in sports apparel too. Following this, it is easy to find Workout Leggings for Women with Dry-tex technology to support the performance. You finding out the most suitable quality fabric is something that matters the most. 
Quick-dry technology does not just keep your skin dry from sweating, but it also benefits you for fast dry and prevents the growth of anti-microbial like mold, bacteria, fungus, etc.
Blexry offers you high-quality women's workout leggings that have all the advanced features you look for in a pair of leggings.
HOW DO WORKOUT LEGGINGS FIT?
That is for sure that your outfit should not affect your workout. But still, there are some points that show wearing specifically fitness gear while workout improves your performance and give you quality results. There are two points to the question of how workout leggings fit. 
THE EMOTIONAL POINT:
A good body-hugging and compression fit gives you a snuggle effect that further supports your body fat and muscles. When there is compression happening in the body, targeting specific muscles gets easier, and you can do workouts better with more comfort. Most fitness freaks don't just exercise for passion; they exercise to keep their bodies moving and maintain their health. This is the point that easily drives away the mind of people to understand the point of the compression fit. 
So you should know that workout legging should fit your skin just like other skin on your actual skin. It should be a source of freedom of movement alongside compression support. It should be comfy with a sense of contraction. 
THE TECHNICAL POINT:
The workout leggings are needed to be made up of the certain that enables support and efficiency. The sportswear industry has invested a lot to provide fitness freaks with clothes that help them achieve better results with expecting more. In this regard, the best would be if the leggings description would include these points;
Muscle compression support
Quick dry
Breathable
Lightweight
Moisture-wicking
Four-way stretch
Compression support is important as it holds all the muscles in place to create stability in the body, letting it move with concentration. However, this ends up with a heavy effect on the joints and encourages the form to effects knees, legs, feet, and rest of the body parts. 
Breathability and moisture-wicking feature are for the issues like skin fungus and bacteria due to moisture production from your bodies. Moisture-wicking keeps the moisture away from the skin to keep it dry. The breathability is for evaporating the moisture from the skin to keep it dry constantly. 
The lightweight feature of the leggings enables women's body movement with no exhaustion to the muscles. Also, the lightweight fabric creates elasticity from all angles that allow freedom of movement for the body. 
Here at Blexry, we offer you sportswear that is a proper fit and have gone through a lot of trial and error for the surety of products for our clients. 
HOW DO WORKOUT LEGGINGS WORK?
Workout leggings work based on their important features like moisture-wicking, breathability, quick-dry, abrasion resistance, and four-way stretch. 
We have already mentioned why some of the above features are important for workout leggings. However, you should also know why abrasion resistance is important. 
IMPORTANCE OF ABRASION RESISTANCE IN WORKOUT LEGGINGS:
Literally, workout clothes have the ability to last as long as you want them to. It's like a forever thing, but everyone wants to update their wardrobe with new clothing as time passes. And doing some shopping for a new pair of leggings or a dress can never hurt. Regardless, it is important for you to know that workout leggings can last more than a decade. 
Athletic leggings with abrasion resistance features are great when the point is about performance. You could be the one who likes to have the same workout leggings for years, or you just want to use them as much as you can. This is why abrasion resistance is important because it makes the leggings resist loss appearance through chaffing or such other things. 
Do you know that abrasion resistance also affects your performance goals? It would be very uncomfortable to wear leggings that feel old, ripped, or chaffed. So if you actually want your leggings to last, then it is a must to have abrasion resistance. It enables you to change your pose with increased movement freedom. All the high-quality products for leggings are abrasion-resistant durability, so you can sweat and do workouts to burn.  
The latest high tech in the sportswear industry is now providing the consumers with ultra-durable gear that is able to resist every wear and tear from exercising like lifting, cycling, yoga sessions, and any heavy workouts. 
It is easy for you to find stretchy pants that are high in quality with all the required features. The best quality judge would understand the product description of leggings and your particular demands. However, there are still a lot of sportswear brands that provide you with leggings that have the best quality. Such kinds of leggings are perfect to use whenever you want, like for Pilates, yoga, CrossFit, spinning, a day at the gym, lifting, or a simple day on Sunday on your couch. Blexry offers you the best workout leggings for women that you will enjoy wearing. 
HOW TO MAKE YOUR LEGGINGS LAST?
Like certain people, if you also have an urge to keep your favorite leggings safe and make them last, then you are at the right place. Are you the one who uses your leggings daily, or do you not use them much to not let them lose appearance? Regardless of all this, this is all about making your leggings last longer. 
Leggings are the clothing gear that is made to get used often. This is why they are versatile, comfortable, and fit on the body perfectly. The best fitting of your leggings would be like your second skin getting it predisposed to bacteria. Don't think that you cannot wash your leggings whenever needed. This is the point where quality steps up in the game. 
Determining the quality of your leggings is important, and the way you take care of them is the key factor. Here are some tips for that to make your leggings last longer. 
ONLY BUY QUALITY:
To know and to understand that spending your money on quality pair of leggings is something that makes a huge difference. Leggings are a combo of several fabrics like Nylon, Spandex, Polyester, etc. All these fabrics have a different levels of resistance and quality. Not all spandex are the same, and this is the same with every fabric. To make your leggings last, you need to know that the superiority of leggings is something that makes it possible. 
It is possible; in fact, it happens that you wash your yoga pants, and it still has its technical qualities. It can only happen if it is made from advanced technologies and fabric. 
So to make your leggings last longer, make sure you only buy a high-quality product. 
TAKE CARE OF YOUR LEGGINGS:
After scrutinizing a few of the tips out there, we get to know that there are a lot of mistaken beliefs about taking care of leggings. So here are some actually important tips that you should follow to make your leggings last longer. 
Yes, you should not use fabric softener for your leggings. It does nothing good to the stuff.
Wash your leggings with all the similar clothing stuff. 
If you use a washing machine, consider turning your best workout leggings for women upside down. It does not let discoloration happen alongside scuff or scrape with all other heavy fabric you wash. 
Avoid using tumble drying. The best way to dry your workout leggings is to dry flat in the air without sunlight. 
Yes, it is okay to wash it with similar clothing items. But try avoiding jeans, towels, and all other fabrics that are heavy and are able to damage the textile performance. 
There is no doubt that it's true; the less you wash, the more it will last. But in actuality, is it what you want to do? Buy a shirt and don't use it to make it last longer. No, right! So enjoy your workout leggings by using and washing whenever you want. 
These are the points you must need to understand to make your leggings last longer. The workout leggings have all the features in comparison to all the clothing gear you have, like breathability, quick-dry, abrasion resistance, compression, and 4-way stretch.
LEGGINGS VS. YOGA PANTS: ARE BOTH THE SAME?
No! Workout leggings are not yoga pants. These both are totally different clothing attires. Yes, leggings are associated with yoga pants, but the point is that all stretchy workout pants are great for fitness activities. 
However, nowadays, the brand selling leggings are targeting yoga enthusiasts on their ass as yoga gets approached as a feminine sport, so this is why comfy leggings are known as a synonym for yoga pants. Of course, the actual yoga pants are functional in the same way as any other stretchy pants. But, the actual thing is the quality of the product. 
The actual thing you need to consider is if you are able to squat, bend, do child pose, lunge, lift or even run wearing the same pants, then why just limit it to simple yoga and meditation. It is quite versatile so should be known for all fitness activities. 
YOGA PANTS:
On a general note, yoga pants get associated with a bit of see-through, cellulite showing pants made from a bit low-quality stuff and design. But the point you should always keep in mind is that call it whatever you want, yoga pants, sports thighs, or athletic leggings, these are the factors to consider while buying one;
The quality of material, the more the thick, the better. 
The features that the material allow for
Your budget
And the style you like on your pants.
The best yoga pants would be the one that has all the above-mentioned points providing your maximum level of performance with flexibility for your activities, choice, and body type. In addition, you should get fitness apparel with strong quality fabric that is durable, breathable, and lightweight but still thick, enabling you to move freely. 
You can choose Blexry with comfort in mind whenever you want to get the best workout leggings for women. 
FINAL WORDS:
When the point is about a comfortable lifestyle with fitness, then workout leggings are the priority choice. So there is just a lot of importance of this product that it is a major topic of discussion all around. Regardless of whatever you want, to stand out, to feel comfy while exercising, or to just feel good about your body hugged by second skin as leggings, it is a perfect thing to wear. You can easily buy workout leggings from anywhere. But make sure to check on the qualities it possesses to facilitate yourself to the fullest. Also, Blexry could be your choice for the best workout leggings for women in 2022.