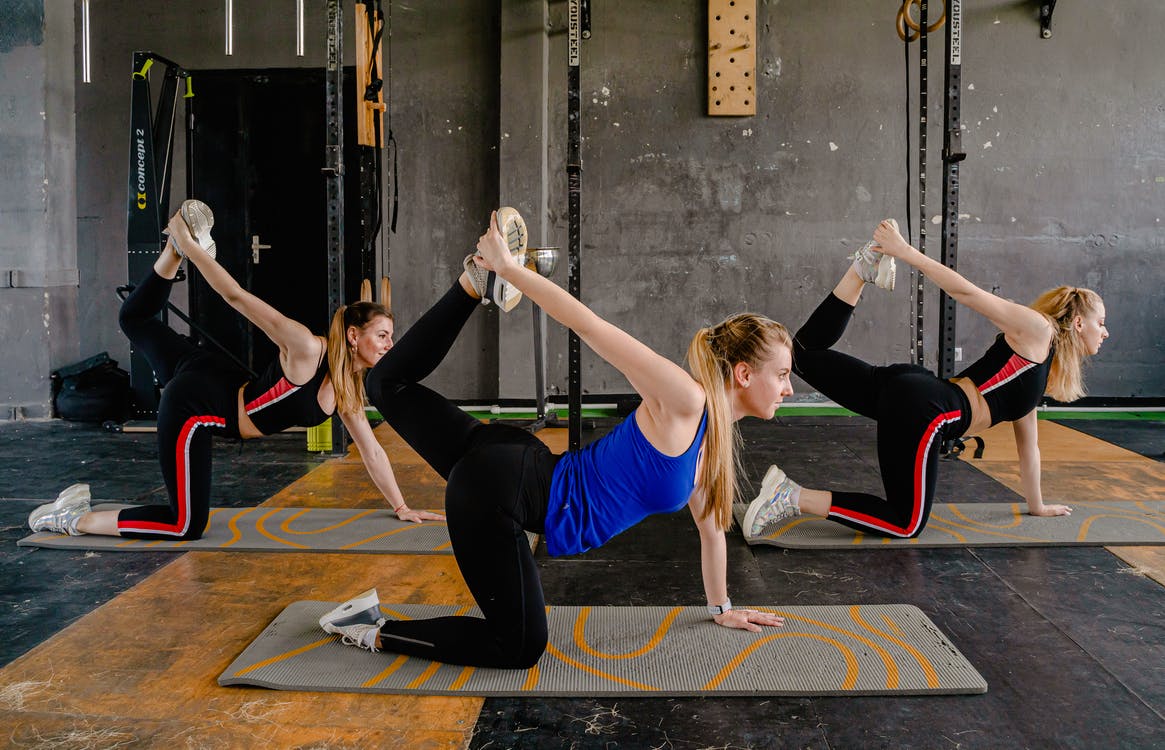 Do Compression Leggings Work?
The compression leggings have always been the topic of discussion for all the gym-going women. And the topic "do compression leggings work?" have captivated you too. Is it so? 
If we compare the compression leggings with the other gym leggings, you'll find them winning the match. No doubt, the other types also have many benefits, but these leggings have countless health benefits that catch every gym-going woman's attention. 
To give you a clear-cut idea of whether the compression leggings are a good option or not, we've come up with the article.
So without wasting even a single second, come with us to absorb every single word of this content. 
What Makes Compression Leggings Stand High Among Other Options? 
Compression leggings are considered the best leggings for women to wear as gym wear. The countless benefits of these leggings will surely attract you too. So let's dive deep to know about the benefits. These benefits include,
High Level of Comfort

Low Level of Soreness

Enhance the Muscle Recovery

Provides Matchless Flexibility

Prevents You From Soaking in Sweat

Protects You From Injuries
Comfort- The Leading Benefit of Compression Leggings
No matter which type of gym wear you're wearing, one of the foremost needs is comfort. Do you think compression leggings provide you with this benefit or not? Hell yes!
These leggings won't ride up and down when you're running or squatting. Plus, they will cause less chafing and give you the right pressure on your thighs and the butt. That's what makes these leggings highly comfortable. 
Compression Leggings Bring Your Soreness to the Minimal Level
Soreness is a common thing that most of you face after a workout. But if you perform your exercises and work out wearing compression leggings, they can act as a low-level massager. These massagers put pressure on your muscles and decrease the delayed onset muscle soreness (DOMS). They also work to reduce the inflammation and help the lymphatic system of your body to drain the lactic acid that is built during the process of exercising and working out. 
They Enhance the Muscle Recovery After Exercising 
If you are a gym enthusiast, you'll be fully aware of the breakage of muscles and the muscle fatigue you face after exercising. Wearing compression leggings during your workout can rebuild the muscles and can also reduce the fatigue level. Moreover, they are also helpful in increasing blood pressure to rebuild the muscles. 
Compression Leggings Provide Matchless Flexibility 
If the leggings don't provide you flexibility, those leggings are of no use. It's pretty obvious that you need different movements to perform squats, push-ups, abdominal crunches, or even bent-over rows. And all these movements require stretchability both in the leggings and your muscles. The stretchy fabric of these leggings gives you the perfect stretch so you can perform your exercises comfortably. 
Moisture Wicking Property Prevents You From Soaking in Sweat
The running of sweat from your waist and thighs down towards your legs is common during a workout. But isn't it good if your leggings wick all this moisture and keep you dry? 
Yes, compression leggings have this feature. They are mostly made with polyester or nylon fabric, and both dry faster. 
Rather than absorbing, these leggings bring water droplets out on the fabric's surface from where they get evaporated into the environment. Thus they keep you dry. 
Wear Compression Leggings And Say Goodbye to Injuries 
The benefits of compression leggings don't end here. Here is another pre-eminent feature. You'll be amazed to know that these leggings also work to save you from injuries. They don't just prevent you from injuries during yoga and running, but they can also reduce the recovery time in case you already have any injury. Also, don't worry about the post-exercise soreness; your compression leggings will reduce it too. 
Stop Searching And Come to Blexry For Compression Leggings
When such a fantastic brand is available to you, why look for any other brand for gym wear. We're talking about Blexry- the master in making compression leggings. Buying these leggings from Blexry will undoubtedly be an amazing experience for you. 
Just go to their site, and you'll find many options in these leggings. 
Final Verdict About Do Compression Leggings Work
Dear gym enthusiasts, after reading the complete content, what are your thoughts about the compression leggings? Would you prefer to buy these leggings over any other type? 
All the discussed benefits will urge you to buy a pair of these leggings. Don't worry; your purchase won't go in vain. You'll surely love them. 
Not just the benefits, but we've also presented you with the most suitable brand to buy these leggings. So head towards Blexry and complete your gym wardrobe. 
We expect you to return to us and share your experience of buying compression leggings. 
Shop Now: Best Women Funky Gym Leggings