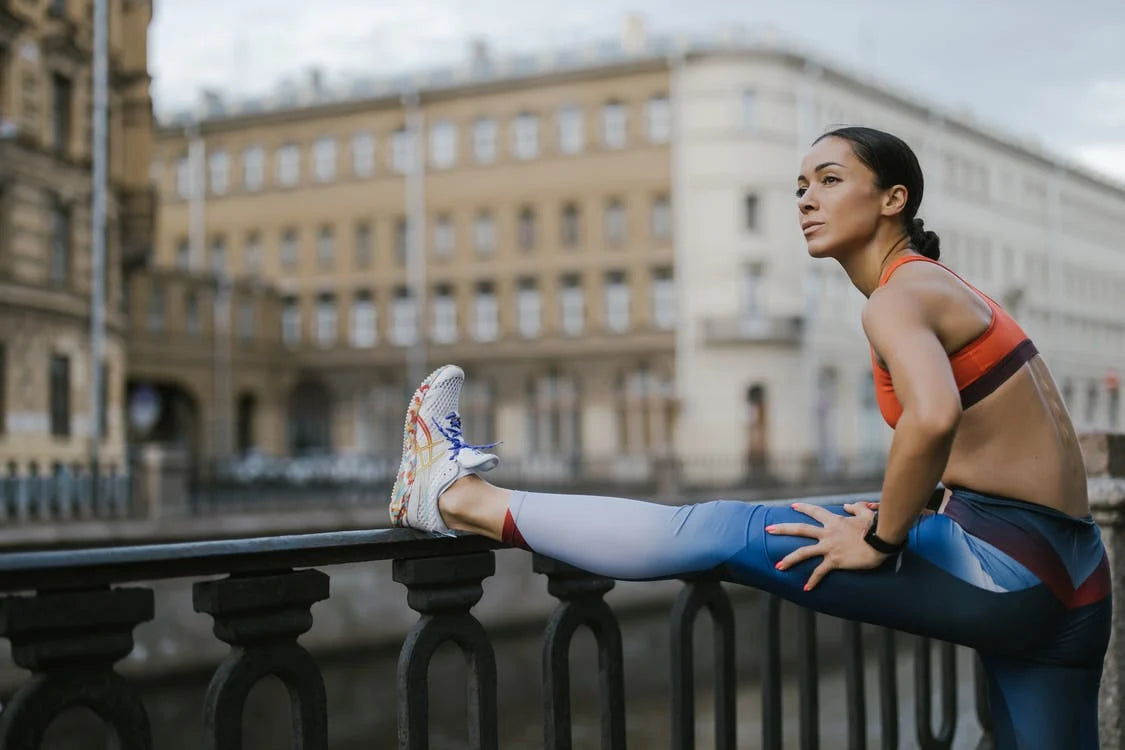 Do Workout Clothes Make a Difference, And Are These Helpful
Phew! After a hectic day, not in the mood to change the dress to go to the gym? That's the issue of the majority of the gymers. But not all the dresses are best to wear to the gym. Like you can't work out in the loose trousers, long sleeve shirt, or a pair of sneakers. Are clothes helpful for exercisers?
This is where most of the peeps ask, "do workout clothes make a difference, and are they helpful for exercisers?"
Let us break it to you that the workout clothes definitely make a difference. And they are a must-have for all the exercisers. 
If you want to know more about this topic, you'll have to probe into this article. 
So are you ready?
Here we go!
How Do Workout Clothes Make a Difference?
There's a significant difference between the workout clothes and the apparel you casually wear. But what are the points that make them different? All these factors are discussed below.
Workout Clothes Give You the Right Fit
Yes, the right fit is something you can't ignore at any cost while working out, exercising, running, or even cycling. That's because you need a different fit for all these actions. 
For working out like squatting, you need to wear a pair of compression leggings or high-waisted gym leggings for women. These leggings are best paired up with a sports bra. For running, you can't wear loose trousers as it can make running a nightmare for you. But you need fitted pants or trousers. 
In the same way, yoga requires some highly flexible and stretchy clothes. Your casual clothes can't fit for all these purposes, that's why it's necessary to buy workout clothes separately. 
Gym Wear is Mostly Sweat-Wicking
Not all your casual clothes are sweat-wicking. But if this feature isn't available in your gym wear, you will find them irritating. All the gym wear products are designed with sweat-wicking fabric. It prevents the moisture particles from staying on your skin, making you completely drained in sweat.  
The sweat on your skin moves on the fabric's outer surface, resultantly evaporating from that surface. That's what gives you a cooling effect. And you feel the same freshness as you've at the start of the game. 
Not just this, just the moisture-wicking property also helps to maintain your body temperature. Amazing!
Different Seasons- Different Workout Clothes
The difference in weather demands different workout clothing. You can't wear breathable and lightweight exercising apparel in winter. In the same way, the cold weather outside requires you to dress up in layers. 
To be more specific, choose sweat-wicking dresses that feel so light to your skin. And yes, no compromise of comfort. 
A Pro Tip For Beginners
Here's a pro tip for all the beginners to follow in winter. What are your thoughts on workout dressing for winter? Probably the thick and warm jackets or even the fur clothes? A big no!
Never forget that winters need warm clothes, but you must manage them in layers. Wearing a single super thick sweater won't be the right solution. 
Instead, you should choose clothes that are not too thick. And apply the layering tip. 
Wear dresses in layers so that if you feel too warm, you can remove one according to the body condition to balance your body's temperature. 
Dress up in the sequence with sweat-wicking clothes at the first number or directly on the skin. After that, add on the dresses that act as the insulating layer. 
How Are Workout Clothes Helpful For Exercisers? 
Without a shadow of a doubt, workout clothes greatly value the exerciser's life. They are a source of some surprising benefits that other garments are unable to provide. 
These benefits include,
Workout clothes endure high flexibility and different movements. 

They are considered a pundit in providing you comfort during your exercises. 

A plain t-shirt, loose trousers, and a casual bra can never offer you the support that workout clothing provides. 

Some workout clothes are specially designed to improve blood flow and help quick recovery from injuries. 

Wearing casual outfits in the gym won't give you the confidence you must have. Honestly, workout sloths also make you confident in performing different exercises. 
Final Verdict
Whether you're a beginner or an intermediate, you should be aware of the answer to the question, "do workout clothes make a difference, and are they helpful for exercisers?"
If you're planning to buy some clothes for exercising and workout, don't forget the information discussed in this content. 
Please wait a minute; let us ease your process of purchase. Isn't it good if we recommend an excellent brand for workout clothes? Kick out all the other brands from your mind and keep Blexry in your consideration. 
We're sure you won't regret your purchase.