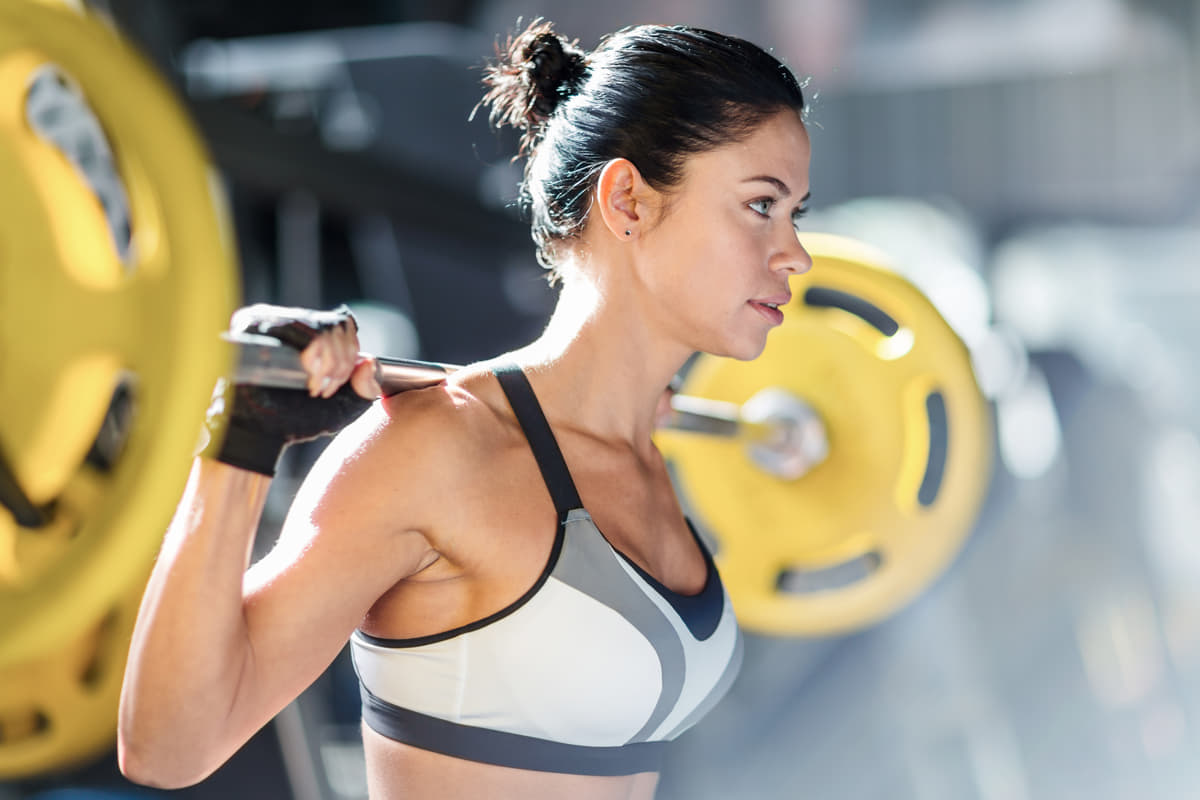 What is the Best Gym Wear for Women?
Without a shadow of a doubt, the best gym wear for women plays a crucial role in giving you satisfactory gym results. If you're new to the gym, you must invest in some cool gym wear to stay motivated and comfortable.
That's because your regular clothes like loose trousers and a baggy shirt won't give you a feel of a workout, and you might become demotivated. Thus buying the proper gym wear is a must. 
But deciding which is the best gym wear for women is the most tricky task. We've designed this content to save you from spending on the wrong products. Here you'll get everything covered from, which gym wear is best? what to look for in the best gym wear, and all about this. Read out till the end to explore more on this topic. Here we go!
What is the Best Gym Wear for Women? 
Doubtlessly, there are a lot of gym wear options. But don't forget not every opinion is up to the mark. Choosing the best gym wear isn't out of the question. This ticklish task can become a piece of cake if you know the following best options. 
Here's the listing of the gym wear that you can pick.
Sports Bra
A Pair of Gym Leggings
A Pair of Shorts
Here's a detailed note on all these options. 
Sports Bra- The Matchless Gym Wear Option
When looking for perfect upper body gym wear, don't miss out on the option of a sports bra. No! Your casual bra won't work for your gym. That's because they can't provide the support the sports bra can. 
Sports bras offer incomparable support to your breast, so they don't freely move during workouts. Thus there would be no discomfort and pain. That's why they save your breasts from sagging.
Your breast tissues get maximum protection, and this can protect you from the risk of breast cancer. Aren't all these points enough to urge you to pick a sports bra as a prominent part of your gym wear? 
A Pair of Gym Leggings- Best Gym Wear for Women
Ahh! There's nothing more comfortable than a pair of gym leggings. Neither loose trousers or ordinary leggings can take the place of gym leggings. Do you know the biggest reason to prefer gym leggings to everyday leggings and pants? 
Okay, let us tell you that this stylish gym wear for women gives you excellent support at your waistline. In simple words, they hug your waistline and don't ride down. It means they set you free from frequently pulling them up. 
Another reason is they give you a second-to-none fitting. Neither too tight nor too loose, these leggings give you a fitting like a second skin to your body. If you're a fashion freak you might be worried about the designs and styles of these leggings. 
No! You must not worry because they are available in countless designs and many fabulous styles. From high-waisted gym leggings to compression leggings, all are among the list of top-class yet hot gym wear for women. 
Do you want to know any two best gym leggings in style and performance? Why not?
High Waisted Gym Leggings
As the name shows, these leggings are with a high waist that reaches above your waist and belly button. We'd love to let you know that these leggings are the most flattering. It should be your pick if you want a combo of comfort and style. 
Even if you're wearing a crop top, these leggings won't uncover your body. Thus you won't need to pull your top down. Besides this, the high waist gives your waistline an excellent hold and support. These leggings work as a bomb for workouts that require bending down. 
That's because they don't ride down or show your body when you bend. It won't go wrong to say that these are the best gym wear for short women. The reason behind this is they enhance the look of your legs. 
And if you want to go for patterns in these leggings, we suggest you go with vertical stripes. Vertices stripes compression or other leggings make you look tall and sleek. 
Compression Gym Leggings
Phew! Compression gym leggings always stay at the top of the listing when choosing the best gym wear for women. You can't even imagine the perks of wearing them. These leggings increase the flow of blood. Moreover, they smoothly carry out the process of muscle rebuilding and prevent muscle soreness after workouts. 
A Pair of Shorts- Your Best Summer Friend
When the sun is blazing outside, can you dare to wear those super-fitted leggings or pants? Never! Put your hands on a pair of shorts to cope with the hot weather or season. These shorts will let your skin properly respire. 
Plus, you won't get sweat rolling down your legs to your feet. Besides this, they also allow you to comfortably make different movements. No restricted movements mean a high comfort level. And a high comfort level is proportional to a high motivation level.
3 Best Fabric Options For Women Gym Wear
Most of the peeps get fooled when it comes to picking the best fabric for gym wear. Relax, we care for our readers, thus sharing the best fabrics for gym wear with you. 
Spandex
Firstly, spandex is an excellent choice for gym clothing. It's considered trustworthy due to its high stretchability and high moisture-wicking properties. 
Polyester
Let us tell you that when you go to purchase the best gym wear for women, you'll see the word "polyester" written on the tag. Indeed it's one of the widely used fabrics for gym wear. The reason is it prevents the clothes from catching wrinkles. Besides this, you'll feel the gym wear made with this fabric is super light in weight. 
Nylon
The third best option to keep in consideration is nylon. Nylon got famous due to its high moisture-wicking properties. So when you sweat, you won't feel drowned in sweat. This material allows moisture or sweat to go out; thus, it evaporates into the environment leaving your clothes dry. 
What's Wrong with Cotton Gym Wear? 
Most of you might wonder why cotton isn't an awesome thing to wear in the gym. Okay, let the cat out of the bag by saying that cotton has poor sweat-wicking properties. In fact, it can't wick away sweat. Instead, it absorbs all the sweat. 
Thus you feel wet during your workout. Moreover, they become soggy and heavy after absorbing sweat. As a result, you lose all your comfort, and your gym wear becomes a problem for you.
To Sum Up,
If you want to check out the best gym wear store around you, search for the best gym wear for women near me. As a result, you'll have a complete listing of the places where you can buy the right gym wear for you. 
Whether you choose the option of online buying or heading towards physical stores, keep all the above-discussed options in consideration. For the best gym wear for women, a pair or two of your favorite style gym leggings, a comfortable sports bra, and a pair of shorts would be your first choice. 
We wish you a happy shopping!