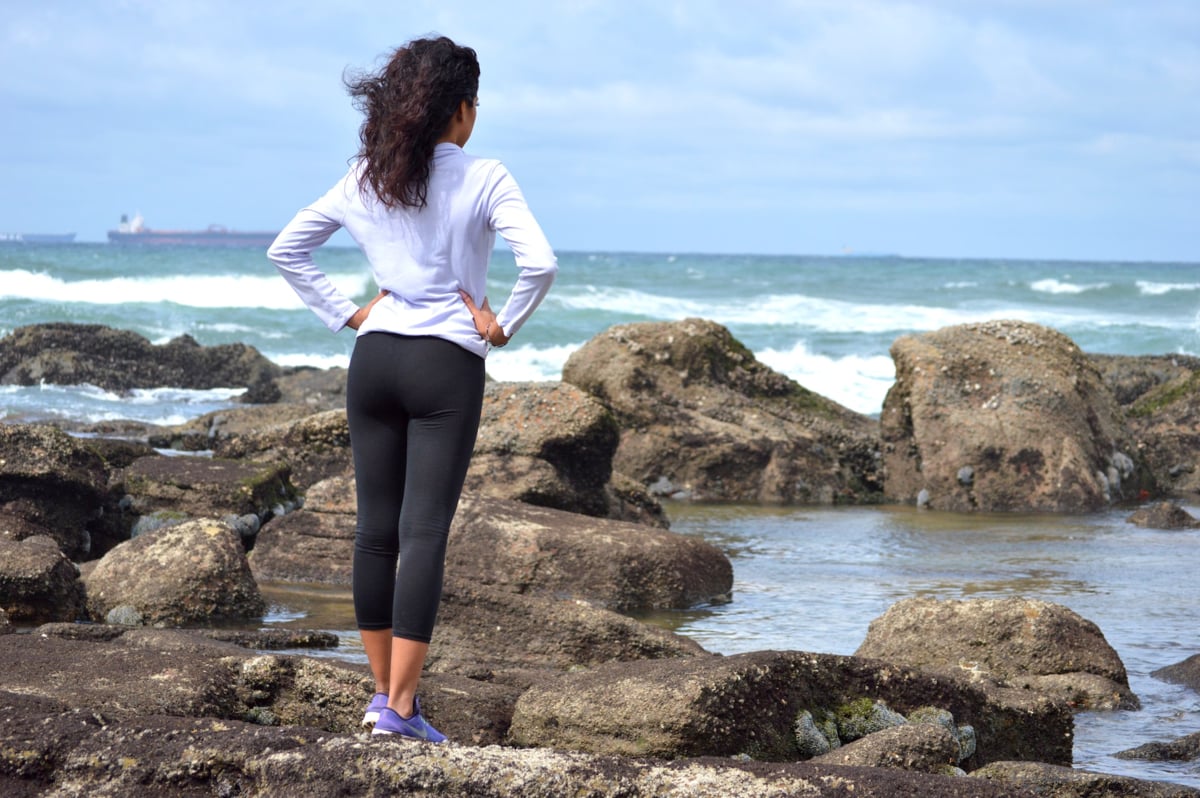 Guide To Buying Running Tights
Can any of the lower body apparel go perfect for running? Umm, yes, but you might feel some hindrance in smooth running. So better to opt for a pair of running tights. But before this, you must go through a guide to buying running tights. 
Running tights are much different from other tights or leggings. They are made to ease your run and to give you extra comfort and support. We'll discuss the rest of the things in the main body of this content as it is solely based on the features to look for in running tights. Here we go!
An All-inclusive Guide to Buying Running Tights
Whenever you step into a store to buy running tights, keep all the below discussed points in your mind. All this will help you a lot in buying the best running tights. Before putting any product in your cart, 
Pay Special Attention to Waistband
Only Pick Full-length Running Tights
Check and Only Buy Opaque Tights
Look for Zippered Pockets
Make a Selection of Spandex or Polyester
Pay Special Attention to Waistband
None of you wants to have a pair of tights that rolls down during running and make you feel uncomfortable. You can't frequently stop to adjust the tights and lift them. So better to check the waistband first. 
The waistband of your tights should have good elasticity. Other than this, if it's also featured with a drawstring, it would be a plus point. That's because you'll be able to adjust the tightness according to your requirements.
Above all, your tights will stay in place and won't slip down or roll down. We suggest you always look at the waistband and then move towards other features of the tights.
What About Length? Undoubtedly Pick the Ankle-length!
Most beginners ignore the length of running tights. But this is something you must not forget. If you accidentally opt for a pair of tights that end above your ankles or even more above this, your uncovered part from the legs to the ankles will be badly roasted under the scorching sun. 
Not just in the summers, but the short or wrong-length tights can also give you a tough time in winter. They can leave you with chilly ankles, so you can't run smoothly.
Therefore, always give your tights a try in the trial room and check if it properly covers your legs to the ankles or not.  
Don't Be Fooled With See-through Tights
Coverage doesn't always mean fully covering the legs with full-length tights. But sometimes, the meaning of coverage comes in another way. Sometimes the fabric of the tights becomes see-through on stretching or bending. If you wear such tights, you can't call yourself covered. 
Here we must share that the tights usually seem opaque under the lights of the changing room or the store where you're buying your running tights. But once you come out in the sunlight and bend and stretch your body while running, you see your skin from the fabric. That's how you get fooled with the selection of opaque tights. 
What to do if you can't move out in the sunlight to check if it's opaque or not? No worries, move close to the area that has more light, then bend and stretch your body. If you see a slight shade of your skin, it's not the right product. And if it doesn't show your body on stretching, that fabric is the best, non-see-through and opaque. 
Zippered Pockets Are a Plus
Look for the tights that come with a zippered pocket on the waistband or at the back. These pickets will create a room for your essentials like your ATM card, keys, mobile phone, and other such things. 
So rather than going out without your essentials, it is better to look for running tights with zippered pockets. 
Superior Fabric Options For Running Tights
After reading the above heading, the first name that will pop in beginners' minds will be cotton. Is it so? Cotton isn't worthy at all. This fabric is the worst in the case of running leggings. Always look for spandex and polyester.
These fabrics aren't just with a good stretch; they wick away moisture and prevent you from feeling drowned in sweat. Moreover, they easily get dry after sweating and don't hold sweat stains. 
Apart from this, both these fabrics feel light to your skin, so you get much motivation to run. And they hug your body so perfectly that you feel them as a second skin. 
Indulge Yourself in Improving Your Wardrobe For Running Tights Now!
Does this guide to buying running tights prove beneficial for you? If yes, then it's time to renew your wardrobe with some best running tights. And indeed the best ones are those having all the above-discussed features. 
We wish you a good shopping and running experience!
Read More!