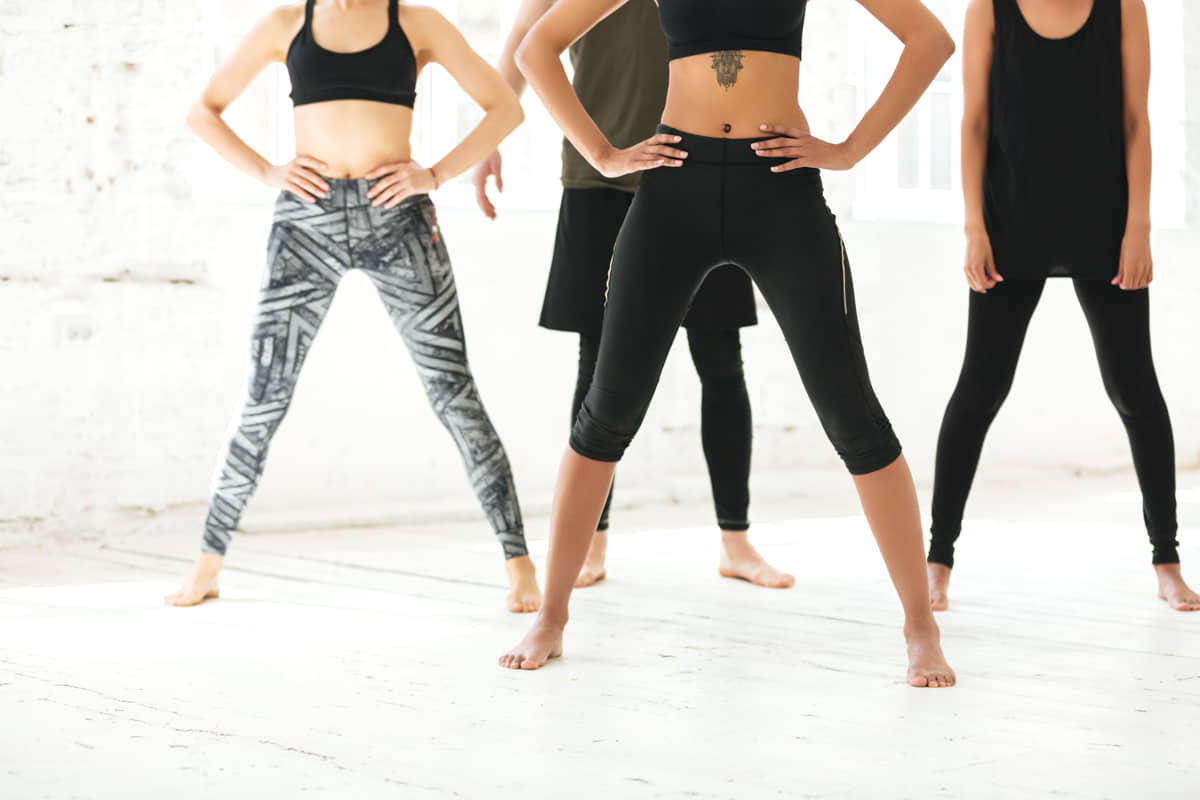 Is it your first day tomorrow at the gym to start your fitness journey? That's great! You might be excited to perform different workouts. But have you also thought about what to wear to gym? Not just you but the majority of the beginners and even the intermediates don't pay attention to the gym wear.
Let us say that gym wear is as significant as the workout machines in the gym. Can you do different workouts without the proper machine? No? In the same way, working out properly without wearing the right gym wear can't give you satisfactory results.
If you want to see excellent results, continue reading this content until the last line. Let's delve into the best gym wear options to get marvelous results. 
What to Wear to Gym? 2 Supreme Options You Must Follow
Believe it or not, your gym wear isn't just crucial during workouts but also plays a significant role in making you feel better after workouts. Here are the best gym wear options for you all. 
Gym Leggings- The Foremost Option to Pick
After reading the above heading, the first thing that might pop into your mind is the dull and lifeless leggings most of your peeps wear to the gym. No girls! No need to stick with such leggings when you've a variety of cool and chic designs.
Each style of gym leggings gives you a different feel. Some are more towards high performance, while some give you a combo of style and comfort. So here's a detailed note about all the gym leggings you can add to your workout bucket list.  
High-Waisted Leggings
We bet you can't find any leggings better than the high-waisted ones if you're a fashion freak. These leggings are second to none in style and also offer you high-end comfort. The best thing that makes these leggings different from other leggings is they come above your belly button and cover all the excess waist and belly fat. 
The common problem with most gym leggings is they slip down and cause problems during workouts. But, the high-waisted leggings make you free from this issue. You won't need to pull them up frequently. Thus you can concentrate on your workout. 
Low-waisted Leggings
Low-waisted leggings are perfect for those who don't want to cover them above the waistline. A low waist gives you matchless flexibility when doing workouts and exercises that demand sitting posture.
Furthermore, they let you freely move and don't restrict your movement. They make you feel like casual leggings, but they are far better than those regarding comfort, stretch, and flexibility. So if you're wondering what to wear to the gym, this should be your ultimate choice. 
Knee-length Leggings
If you're not an expert gamer, you might feel slightly uncomfortable covering full legs at the start. For you, we suggest going with knee-length leggings. They are cut off under the legs, providing partial coverage to your lower body. But this partial coverage isn't a big deal as you'll be free to make different body postures and movements. 
Sports Bra- Top of the Line Gym Wear for You
Your question, 'what should I wear to the gym?' is going to be fully solved after reading this passage. Okay, let us break it to you for the upper body; there isn't any gym wear better than a sports bra. Workouts demand you to do different postures and make different movements.
If you regularly bend your body, your breasts' muscles are at a higher risk of getting weak. Your breasts can start sagging. To prevent all this, you need to invest in a sports bra that gives you maximum support. Moreover, you'll face reduced bouncing, which will result in less pain. And the risk of breast cancer will be reduced to a great extent. 
Wear Compression and Thank Us Later 😉
Do you think leggings are to offer you flexibility, coverage, stretchability, and comfort? Isn't it fabulous if we present leggings that offer some extras in features? To be honest, these aren't extras. In fact, these are the mains that every gymer must pick. 
Firstly, compression leggings improve blood flow during your exercises. When there is better blood circulation, you'll get more oxygen to your body. And this is what helps you exercise better. Other than this, you won't face any muscle soreness and muscle fatigue after getting free from workouts.
Not the muscle fatigue, but the compression gym wear speeds up the muscle rebuilding. Lastly, if you're experiencing swollen legs, blindly trust the compression leggings as the tightness treats swelling quickly.
What to Prefer in Hot Weather? 
Different weather demands different gym wear. You can't wear hoodies in the gym when there's scorching sun outside. Then what to wear to the gym female in the summer?
For summer, pick a pair of shorts. Shorts let your skin breathe and improve your athletic performance. The proper aeration enables you to feel comfy. The best point that will urge you to go for shorts is they don't restrict your moves. 
Look for shorts that are made of moisture-wicking fabric. Otherwise, sweating can make you feel embarrassed when your shorts get sweat spots. 
Preferences for Winter
Is it cold outside, and you're thinking about what to wear in the gym? For sure, winter demands you to wear warm clothes. But most of the peeps can't understand this point. The most common yet the most terrible mistake they make is wearing too thick and warm clothes. 
Do you know why doing this is wrong? When you workout, your heart rate increases, increasing your blood pressure. Plus, your body temperature also rises. What if your body starts sweating? Will you be able to do anything except feel thoroughly wet due to warm clothes? 
Always wear clothes in layers to keep you safe from being trapped in this situation. In this way, you can easily remove the upper layer to maintain your body temperature. Always prefer wearing sweat-wicking clothes just above your body as a first layer. After that, you can put on other clothes as an insulating layer. 
What to Not Wear to the Gym? 
With a lot of questions like what to wear to gym, some of you will also be interested in knowing what not to wear to gym. Is it so? Yay! We caught you right. Let us spill the beans that cotton is the fabric you must not choose for your gym wear. That's because cotton can't wick away moisture. Plus, it becomes heavy and soggy when your body sweats. 
Other than this, make sure you never mistake wearing loose or baggy shirts and trousers to the gym. If you do so, baggy clothes might get stuck in workout machines. Resultantly, you might get into an accident. 
Final Verdict About What to Wear to Gym?
Here's all about 'what to wear to gym?' We hope you got all and are ready to shop for your favorite gym wear. So why not shop all these products today? 
Put your hands on our suggested products, and you'll find them matchless for comfort, high motivation, and stretch. 
We are optimistic that our suggestions will ease your gym wear shopping and help you get the desired workout results. We wish you good luck, girls!