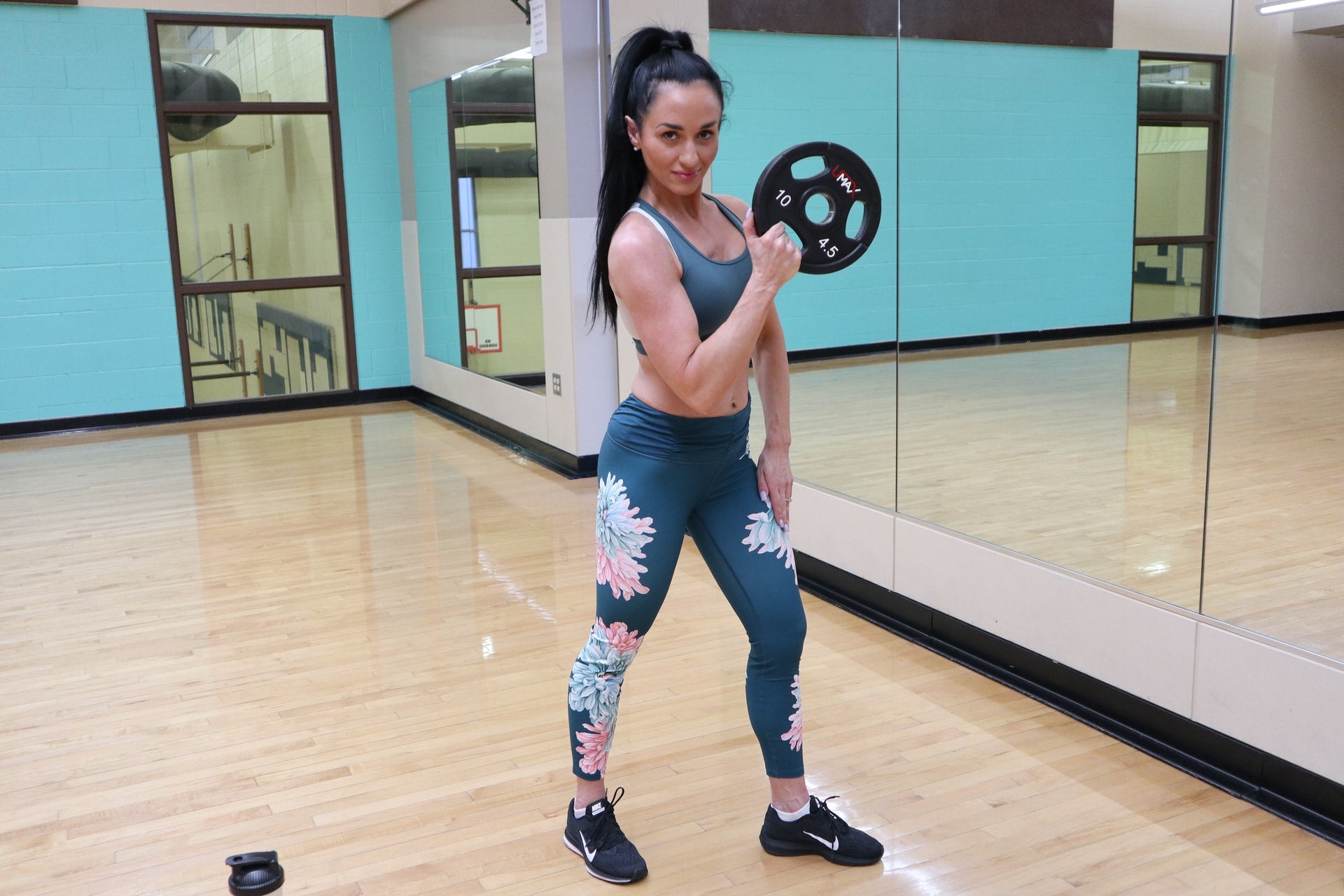 What to Wear to the Gym If You Sweat a Lot?
Can you imagine yourself thoroughly drenched in sweat with the sweat dripping down your back and legs? Do you know why you stay busy wiping sweat repeatedly when doing burpees or other workouts?  
If you're a regular gymer, you might know that different seasons demand different gym wear. Undoubtedly, selecting gym wear for winter is not that difficult, but you need to pay special attention to summer. So what to wear to the gym if you sweat a lot? Isn't this question to worry about? 
We care for all our readers and don't want you to feel down when working out. So we designed this guide to help you decide what gym wear to opt for if you sweat a lot? 
Come with us and dive a little deep into this content. 
Pro Tips to Pick the Best Gym Wear If You Sweat a Lot
Choose the Colors Wisely
Summers and dark colors are enemies of each other. And for those who sweat a lot, both become the worst enemies. It doesn't matter how you love bold and dark colors; they will never let you feel comfortable in the scorching sun. 
Dark colors absorb more heat and retain it. When your clothes become heated, you definitely end up sweating badly. So choose soft colors like beige, skin, gray, light pink, and other subtle colors that leave a cooling effect. 
A Big No For Blacks
Like me, most of you will be black lovers. But unfortunately, we've to sacrifice when it's too hot outside. Leggings, tees, sports bras, shorts, or other gym wear in black shade attract and absorb the heat rays coming from the scorching sun. Resultantly, you feel hot. And sweat rolls down from your body, leaving you fully wet. 
So girls, if you want to stay safe from such a condition, don't even think of wearing black-colored gym clothes. 
Better To Pick Short Sleeves
Short sleeves, compared to long ones, keep you feeling comfy during summers. No doubt, they give you partial coverage, but they give you easy airflow. That's why you don't sweat much while wearing the full-sleeved tees. 
The Style of Your Leggings Matter a Lot!
Have a glance at your gym wardrobe, and you'll find a variety of styles in the leggings. But not all are suitable to wear in summer. For example, high-waisted leggings aren't a good pick as they provide you less airflow due to high coverage. 
Not just these, but try to avoid leggings that are too tight on your skin and make you feel trapped in a piece of cloth. Instead, go for the lower body apparel that is in-between too tight and too loose fitting. It will make you feel relaxed and comfortable. This way, you won't sweat a lot as your skin will be able to exchange air properly.   
Let us directly reach the right product by saying that the knee-length leggings are low-waisted gym leggings and are the best to get in summers. 
Best Options to Look For in Fabric If You Sweat A Lot
The fabric must not be heavy on your skin, no matter which gym wear you choose. When you roam the market, you'll find a lot of fabric options. But not all of them are ideal for summers. We've narrowed down these options to present only the best one in front of you. These include,
Nylon
Nylon is highly stretchy and feels soft on your skin. Nylon 66 and nylon 6 are considered matchless options for gym wear. 
You'll find this fabric highly breathable and moisture-wicking. And that's what makes it the best choice if you sweat a lot in summer. 
Polypropylene
Comfort and sweat-proof features are both the features that every gamer looks for in gym wear. This fabric is par excellence in keeping you dry after sweating. This breathable and thin fabric prevents you from looking at any other material for gym wear. 
Polyester
Polyester? Ahh! That's the favorite of all who sweat a lot in summer. Light in weight, highly breathable, high flexibility, skin-friendly, and what not comes in the features of this fabric? 
Blexry- The Ruling Brand to Buy Sweat-proof Gym Wear 
Out of all the brands manufacturing gym wear, Blexry is ruling the gym wear industry. Top-notch quality, a wide variety in each category of gym wear, excellent customer support, and many other factors make this brand shine brightly. 
Whether you need plain leggings for women, funky gym leggings, patterned gym leggings, or a women's sports bra, you will be surprised with the quality of each product. So head towards Blexry to get the worth-buying gym wear. 
To Summarize this Content
Girls, did you get all about what to wear to the gym if you sweat a lot.? Sweating is a natural thing; you can't stop it. But you can apply different tricks to feel comfortable if you sweat a lot working out in the gym. So follow all the above-discussed tips and make your gym time comfy and pleasant. 
We wish you safe summers!