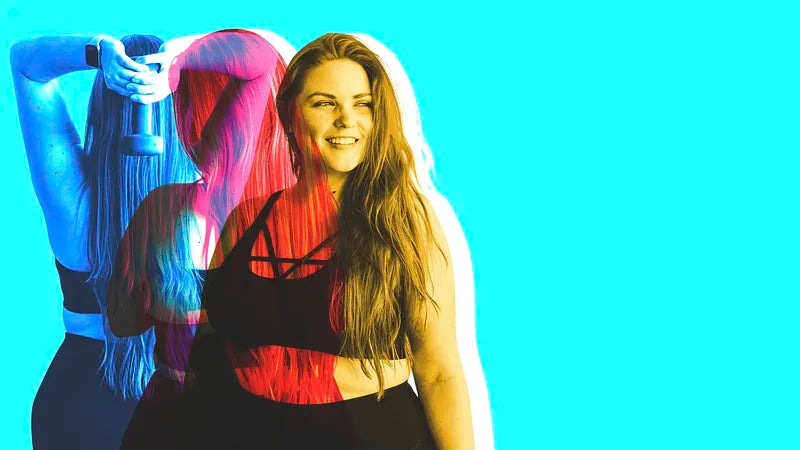 how does clothing affect performance in exercise
Do you stay busy stretching your cropped shirt down as it keeps on tugging up during a workout? Do your legs feel trapped in tight leggings during crab walk? Does the fabric of your gym wear to make you feel drenched in sweat? How sad is it that you're not feeling comfortable wearing the gym wear you bought, thinking of the comfiest one? 
The problem is, you actually don't know how to choose good activewear. Not you, but most beginners and even intermediates feel difficulty in picking the right activewear. 
Relax, you're not going to face this problem anymore. You've not reached the right place where you'll get enough information on this topic. So without any further delay, let's dive into this content. How To Choose Good Activewear? 
How to Choose Good Activewear? Pro Tips
Here are some of the pro tips that will help you a lot in picking good activewear for you.  
Keep the Season Demand in Consideration
You should know that both the seasons, winter and summer demand different activewear. For summer, look for gym wear that is made using lightweight fabric. You sweat more in summer, so a moisture-wicking fabric is a must. Not just this, but the fabric should allow your skin to breathe. 
And when it's winter, dress up in layers. Don't go in too thick clothes. That's because your body temperature increases during workouts. So you might need to remove the upper insulating layer. 
Go with Something in Between Too Tight And Too Loose
Don't make the mistake of buying activewear that is too tight on your body. Whether it's gym leggings, sports bras, or even shorts, go for the one that comes in between too tight and too loose. You must feel comfortable wearing your gym clothes. 
Fabric-The Most Important Thing
You can't deny the importance of good fabric when buying the right activewear. A suitable material can totally change your game and can give you high-end comfort. And fabric can also make your workout highly uncomfortable. It won't go wrong if we say that your comfort is directly linked to the material of your activewear. So look for the fabric that is light in weight. 
Secondly, the fabric must be moisture-wicking to allow sweat particles to leave your body and escape into the environment giving you a cooling effect. 
Thirdly, go with the stretchy fabric that allows you to make different movements without the risk of tearing. Let us suggest some of the best fabrics for activewear to ease the process. 
Spandex

Polyester

Nylon

Polypropylene
Hunt for the Fabric that Has Antimicrobial Properties
Have you ever found any smell in your washed gym wear? Okay, do you know what the reason that your clothes are washed but still smell is? Those are the microbes that get trapped in the fibers of your clothes and cause smell when you wear them. 
These microbes can't go away with just washing your gym gear. Instead, you'll have to soak them in vinegar. Vinegar kills these microbes, but no one has this much time. 
That's why to look for fabric that has antimicrobial properties. They don't develop unpleasant odors and give you a pleasant feel during your workouts. 
Pay Special Attention to Colors 
Can you dare to wear a jet-black coloured tee and the same shaded leggings standing under the scorching sun and exercising? Let's suppose if you do so, you'll indeed feel yourself drenched in sweat within some time. That's because the black color attracts and locks sun rays and makes the clothes even hotter. 
You need to opt for soft and subtle shades when it's hot outside. Soft colors include light gray, soft pink, beige, off-white, light blue, lilac, and any other that don't feel harsh to your eyes. 
And when it's summer, you are open to wearing any color. No matter if it's light or dark, all will go well in winters. 
Pick the Product According to Your Workout Need
Here's the biggest tip: never use single gym wear for all types of workouts. For example, you can't do squats, burpees, pull-ups, and yoga wearing the same low-waisted gym leggings. Low-waisted leggings will keep on dropping down or sagging down during squats and burpees. And you'll stay busy pulling them up. For these kinds of workouts, you need to buy high-waisted gym leggings. In the same way, you should purchase different upper body gym wear for other physical activities. 
Where to Get Good Activewear?
Good activewear and Blexry have a strong link with each other. The quality Blexry offers can't be found in any other brand. 
You'll find a variety of activewear there and can choose the best one according to your choice. 
Final Thoughts
Your search on "How to choose good activewear?" has now come to an end. So you might now have all the necessary information on this topic. It's not just the fabric that is important. But color, type of activewear, antimicrobial properties and many other factors need your attention when buying good activewear. 
Read more: