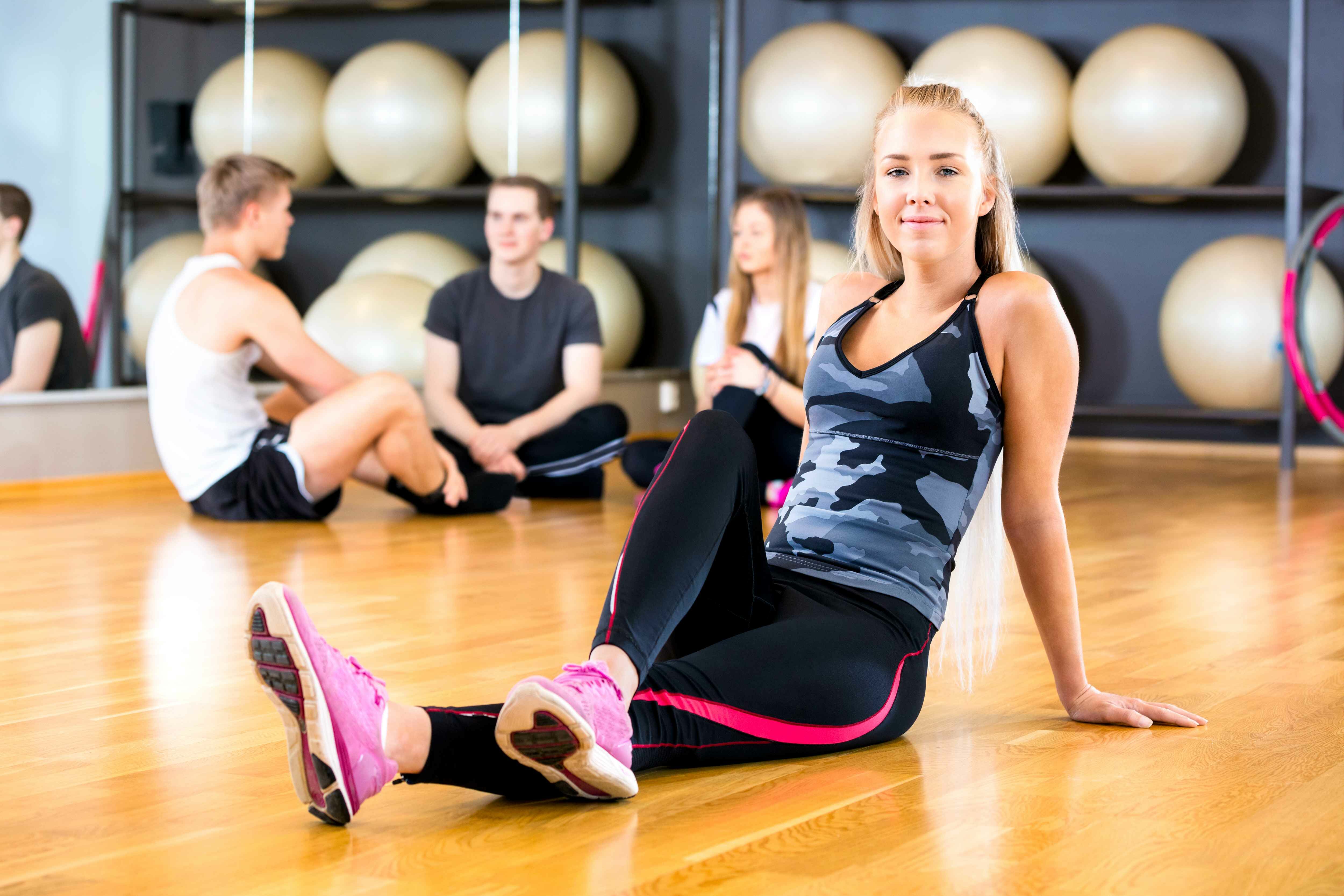 Difference Between Yoga Leggings And Leggings
Are you hunting for the comfiest yoga wear? Out of all the available options, you might want to choose from yoga leggings or casual leggings. If yes, the next question to your mind will be, "what is the difference between yoga leggings and leggings?" 
The boundaries between both of these are not so clear. But fortunately, you've landed at the right place. That's because today's article is all about the differences between yoga leggings and leggings. Let's dive deep into this content to get all the necessary information. In the end, you'll be able to pick the right one. 
A Detailed Note on Yoga Leggings
Yoga leggings are also called yoga tights. Mostly they are fitted from the waist and sometimes flared from the bottom. They are available in flared, boot-cut, reversible, and tight-fitted styles. 
Once you wear them, you won't prefer any other leggings for yoga. That's because they offer a high level of comfort that allows you to make different moves. Moreover, the moisture-wicking fabric doesn't let you feel drenched in sweat. So your body stays cool during the whole yoga session. 
A Detailed Note on Leggings
Leggings are skin-hugging leg attire mainly used for various purposes, including fashion, under skirts, and other garments. They also make you feel warm by using an additional layer under your pants in winter. 
You can use leggings at the home, office, for outings, or for dinners, but you can't use them when working out. That's what makes leggings less versatile. 
What is the Difference Between Yoga Leggings and Leggings?
Material is the main point regarding the difference between yoga leggings and leggings. Yoga leggings are made with a thick material to endure stretch and to face several moves during yoga. But on the other hand, leggings are made of thin material. 
Another crucial differentiating point is that yoga leggings are a part of activewear. But leggings are casually worn and also fulfill the need for fashionable clothes. 
Apart from these, many other points make boundaries between the two. Let's move forward to learn about these points. 
Other Key Differences
Leggings are used to layer in the cold.

Yoga leggings have a thick waistband. 

Leggings have a thin band. 

The material of yoga leggings is more opaque.
Which Material is Best For Which Leggings? 
Let's discuss some of the most famous yet best fabrics for leggings. You might become confused about which material is suitable for which leggings. To bring you out of confusion, we've mentioned it with the name of the material. 
Have a deep look at the fabric options discussed below.
Polyester (For both)
Polyester leggings are considered fast-fashion leggings. But they are also excellent for yoga leggings. They are much better than cotton leggings as they tend to wick away moisture. Plus, they give you a nice stretch. So you can consider this fabric when buying leggings for you. 
Cotton (For fashion leggings only)
Most of you will have your wardrobe full of cotton leggings. The best thing about these leggings is that they are super affordable and are readily available everywhere. You can get a wide variety of leggings. Not just the design, but they are also available in many different colors. So cotton will be the right pick for you if you want other colored leggings for each top. 
Hold on, let us break it to you that cotton leggings aren't usually moisture-wicking. Plus, they can become see-through and lose their shape after a few washes. 
Spandex (For both)
Spandex has a leading role in giving you body-hugging and trendy leggings that last long. Among all the fabrics for yoga and other leggings, spandex is the first choice for most girls. It gives a fantastic stretch and gives you a skinny effect. 
Nylon (For both)
Nylon? Ahh! The number one material for fashion leggings in terms of affordability and durability. This material is stretchy and doesn't bunch up near the knees. 
You can also wear nylon leggings during yoga and other workouts as it has moisture-wicking features. 
Best Materials For Yoga Leggings 
As yoga pants are stretchy and thick, they are usually made of nylon, polyester, spandex, cotton and bamboo blends, and elastane. High elasticity is the main feature of yoga leggings material. 
What Fabric Properties Your Yoga Leggings Must Have? 
When hunting for the best yoga leggings, the material is the topmost point that needs most of your attention. To help you put your hands on the high-class fabric, follow the following points while purchasing. 
Look for the Sweat-Wicking Fabric
It is common for your body to sweat during yoga sessions. But this sweating should not disturb you in the form of wet clothes, especially wet leggings. To continue your rhythm, wear yoga leggings made with moisture-wicking fabric. 
Wicking the sweat away will keep you cool, and you can continue your yoga moves with the same interest. 
Stay Away from See-through Yoga Leggings
See-through yoga leggings are a big no. Sometimes you don't buy the see-through leggings, but the fabric comes out so thin that it becomes see-through when you make different moves. 
So better to do a squat test before buying your yoga leggings. Plus, always buy a little thick fabric to prevent this problem. 
Super Comfortable
You might compromise on the other points, but you can't compromise on the comfort of your leggings. Check the fabric's softness. If it's soft against your skin and doesn't cause any irritation, it's the best pick for you. 
Comfort doesn't just mean the softness of the fabric. Look for the material that doesn't roll down and bunch up at your knees. 
Lightweight Leggings are Matchless
The lighter the material, the easier it is for you to make different moves. Moreover, lightweight fabric is also mostly breathable. They offer you maximum mobility. So better to prefer lightweight material in leggings rather than a heavy one.
Right Fitting? You Must Not Ignore it!
If your yoga leggings aren't giving you an excellent fitting, don't call them leggings. You can't name any loose trousers "leggings." Why? Just because they don't hug your body and stay away from your skin gives you a loose fit. 
So if you want leggings, only pick one that is body-hugging and allows you to get different yoga movements smoothly.
All this doesn't mean that your leggings should be too tight. No! It should be something in between too fast and loose fitting. The best pair stays in place, doesn't make wrinkles on your waistline, and doesn't roll down frequently. And above all, that feels like a second skin to your body. 
Look For a Stretchy Material
Yoga is all about different body moves and stretches. So your leggings must be friendly in giving you full mobility. And this mobility is needed without tearing off your leggings. You need to buy a material that has a magnificent stretch and is also non-restricting. 
Don't Forget About Durability
Who wants to spend frequently on an identical product? Of Course, none. So better to spend on a durable product that serves you for quite a long time. A pair of durable leggings is highly stretchable, water resistant, and opaque. So look for all these properties if looking for highly durable yoga leggings. 
Styles in Yoga Leggings
You might have only seen yoga leggings with rollover bands. But you can now find them in different styles, including flared bottom but tight from the knee. Apart from this, jogger yoga leggings, skinny yoga leggings, and many others are available in the market. Some brands offer bootcut yoga leggings too. 
Some Plus Points of Yoga Leggings
Yoga leggings don't slip down and stay in their place. 

You won't feel drenched in sweat as they are made with sweat-wicking fabric. 

The thicker waistband gives an excellent grip.

They don't restrict your body but allow you to create different moves. 

Yoga leggings aren't see-through. They give you complete coverage.
Negative Points of Yoga Leggings
You might find yoga leggings a bit more expensive than the other leggings. 
Best Materials For Leggings 
Leggings are usually thinner than yoga leggings. Their most common fabric options are faux leather, bamboo, polyester and cotton blends, fleece, and velour. 
Styles in Leggings
Leggings are available in different styles, including knee-length leggings, ankle-length leggings, high-waisted leggings, and patterned leggings. No matter what the design is, the leggings will stay tight-fitting. 
Pros of Leggings
Leggings are highly affordable.

They are available in a wide variety of designs and styles.

They offer super comfort to your lower body. 

You'll find them flattering and stretchy to come in the shape of your body. 

You can also use them as an additional layer to get warmth. 
Cons of Leggings
Leggings are thinner than yoga pants or yoga leggings. 

You can't use leggings for workouts. 

They aren't that stretchy.

The fabrics of leggings don't withstand much stretch.

The waistband of leggings also doesn't stay in place. 

These leggings might be see-through.
Get Your Favorite Pair Today!
Did you know "what is the difference between yoga leggings and leggings?" Yoga leggings are thicker, more flexible, and more stretchy. Moreover, they are highly durable and best used for yoga. But they are expensive and less versatile. 
On the other hand, leggings are less expensive, thin, comfortable, and highly versatile. But you can't wear it during workouts and yoga sessions. 
We have a wide variety of leggings that you'll surely love. Let's get your favorite pair today.