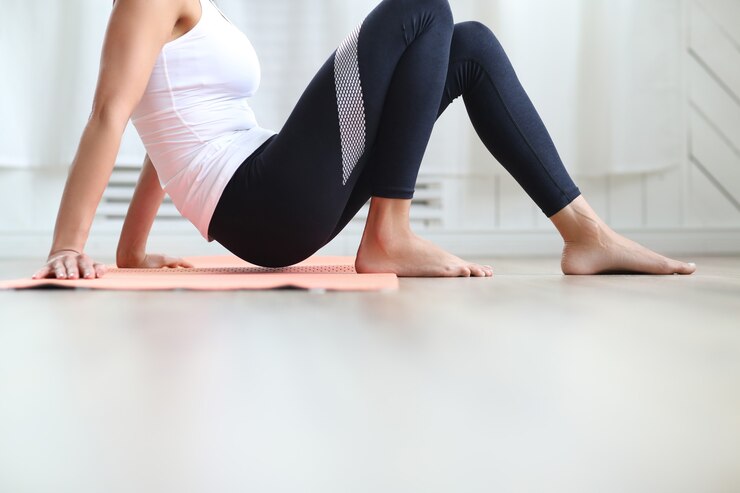 How Many Workout Clothes Do I Need?
Planning to join a gym to keep yourself fit and to get a perfect body shape? That's great! Are you wondering, "how many sets of workout clothes do I need?" No need to badly fill your gym closet with gym gear. But this doesn't mean you need a single or two pairs to use throughout the week. Most people do well with three to five pairs of tops, bottoms, and sports bras plus five to seven pairs of socks and a couple of pairs of sneakers. 
To get the answer to your question, you must first decide how many days you'll be working out. Once it's clear, you can determine the number of sets you need. Furthermore, you must know the type of workout you'll be doing. These two things will help you a lot in deciding the sets of workout clothes you need. 
Let's move forward to get a complete guide on this topic. At the end of the article, you'll indeed become a pundit in deciding the best workout clothes for you. 
Here we go!
How Many Sets of Workout Clothes Do I Need?
Don't say you're a lazy bee and can't go to the gym more than two times a week. If you want to have fantastic gym results, you need to go regularly. 
Let's suppose you've to go five times a week; here are the details of the workout clothes and the number of sets you'll need. 
Leggings- How Many Sets And Which Type of Legging Do You Need?
It's pretty clear that if you work out five times a week, you need five pairs of gym leggings. But wait! You must have different leggings for different workouts. You can't do squats in low-waisted leggings. High-waisted leggings are a must thing you need to have for doing burpees and squats. 
In the same way, you need different leggings for yoga, push-ups, and other physical activities. 
Buy the leggings depending upon the physical activity and the number of times you need to work out. 
What About Tops?
There are several gym wear options to cover your upper body. These include sports bras, sweatshirts, tees, cropped tops, cropped shirts and many other apparels. Choose the one that matches best according to your comfort and the season. Sports bras are a good fit for summers, and for winter, you need to buy other options. 
Buy at least two to three sets of sports bras, each set having two bras in it. But make sure they are sweat-proof, moisture-wicking, and highly comfortable. 
This number isn't just specific for sports bras; you can buy other upper body gym apparel in the same number. 
Shoes- One of the Most Important Workout Essentials
Most beginners pay attention to buying gym clothes. But they forget that shoes are one of the most important things that play a central role in working out comfortably. 
When buying the other essentials like leggings and tops, add the sports shoes into your consideration as well. 
You must have at least two pairs of shoes, one pair of running shoes and another pair of sneakers. These two will fulfill all your exercise and workout needs. 
But when buying these shoes, you need to consider a few essential factors. Firstly, your shoes must be light in weight. They must have proper cushioning in them. Apart from this, a flexible forefoot, firm and low profile, and lateral support are the major points to look for in your workout shoes. 
Don't Forget About Socks
No matter how comfy the shoes you're wearing, they will become uncomfortable when your body starts sweating. And resultantly, your feet will become slippery in your shoes. Thus, wearing socks with your workout clothes is mandatory. 
When it comes to having socks, one or two pairs are not enough. Yes, not enough! It would be better to buy six to seven pairs of socks. And yes, look for socks that don't just cover your feet but also your ankles. 
But make sure not to buy cotton socks as they will cause problems when wet with sweat. 
Most importantly, wash your socks after every workout and dry them properly. And don't use your workout socks in your daily routine. 
Blexry- An Incomparable Place to Buy Workout Clothes
When you're done deciding the number of sets of workout clothes to buy, it's time to choose where to get these things. And Blexry has left all its competitors behind in offering high-quality workout clothes. 
It provides you with a wide variety of women's sports bra, funky gym leggings, shorts and many more. 
To Sum Up,
We'll summarize the topic "how many sets of workout clothes do I need?" by saying that the more gym wear sets you have, the better it is. It's pretty clear that you can't use your casual home dresses in the gym. So spending on your gym closet is mandatory. Not just the sports bra, leggings, tees, and sweatshirts, but the other two things play an essential role in a comfortable workout. These two are socks and shoes. Thus, buy all these essentials in the number discussed above and make your gym wardrobe complete today.