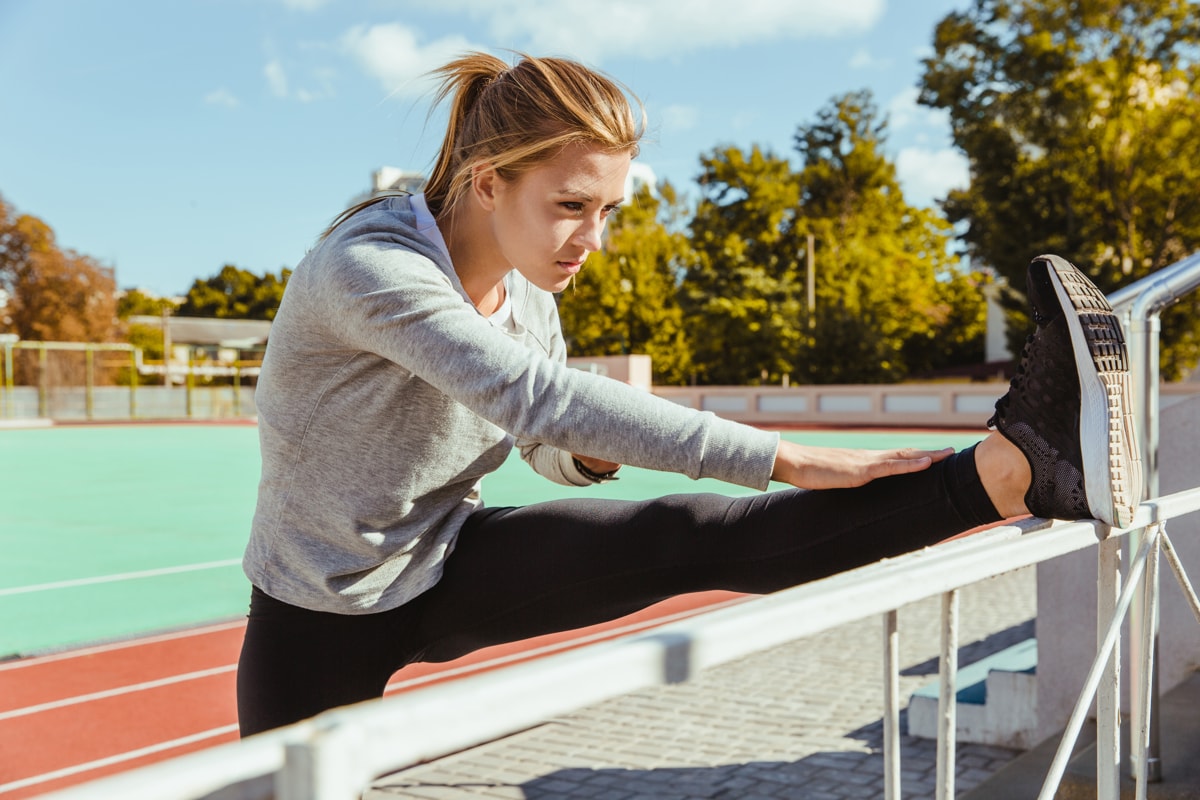 How Do Leggings Make You Look Skinny?
Are you also among these fitness freaks who want to know "how to look skinny in leggings?" The ultimate goal of all the gymers is to look smart or even skinny. For this, they work day and night and perform different workouts and exercises. Besides doing all this, you can also look skinny in your workout gear. 
Leggings work in different types. They can work great in giving you a smart, sleek, and skinny look. To know all about this, stay with us till the concluding words. We're sure at the end of the content; you'll get all the necessary information from this guide. How do I look skinny in leggings?
So let's get started, you all fitness freaks!
How to Look Skinny in Leggings? 
Looking slim and skinny is every second girl's desire. Where workout plays the leading role in achieving our goal, some types of leggings also help you a lot in this regard. All you need to do is follow a few essential points. These points are discussed below. 
Opt for Dark Colored Leggings
Colors matter a lot in making you look skinny. You might not believe it, but yes, it's true. Dark colors conceal your body shape, making your body look slimmer. When you wear dark-colored leggings, they shrink the whole appearance, and your body looks taller and more skinny. So when looking for leggings to get a skinny effect, put your hands on the darker shades. 
Go with Vertical Linings 
If you're a stripes or lining lover, always prefer the vertical ones. That's because horizontal lines broaden the appearance and your legs look fat and wide. In contrast, the vertical lining hides the excess fat and gives a sharp impression. 
Which Prints Are Suitable? Indeed Smaller Ones
Most of you will be fond of wearing printed leggings. Don't make the mistake of wearing leggings with larger prints. They make you look even more fat and bulky.
Instead, pick the smaller-sized prints as they are the best to look skinny. Plus, they also diminish the bulky appearance.
Fitted Tops Help to Decrease the Girth
Are you stressed due to the excess fat on your waistline? Looking ways for "how to look skinny in leggings? You can, my girl!
You first need to get rid of loose and baggy tops. No! Baggy tops don't hide your fat, but you look more fat and bulky in them. 
So better to opt for fitted tops as they decrease the girth. Resultantly, all your bulges will hide and give you a straight shape when a fitted top is thrown on them. 
High-Waisted Leggings Also Work Well
One of the best ways to look skinnier in leggings is to get the right type of leggings. You can get a wide variety of leggings like patterned leggings, funky gym leggings, low-waisted leggings, and compression leggings, but high-waisted leggings are the show stopper. 
High-waisted leggings do wonders in making you skinny. The higher-rise waist elongates your body, so you look leaner. Plus, the fitted legs add a skinny effect to your whole appearance. Moreover, the fabric doesn't bunch up at your knees and thighs. Thus you look thin, skinny, and more confident. 
Ankle-Length Leggings Make Your Legs Skinny
Ankle-length leggings are the best match for those who are wondering how to look skinny in leggings. You might consider it a common point, but believe me, the length of leggings matters a lot when you're so worried about looking smart and skinny.  
Any pair of leggings that end before your ankle can give a quick look to your lower body and the rest of the body look larger. That's why you look broader.
Always pick ankle-length or full-length leggings as they give full coverage to your legs, giving an illusion of longer legs. 
How Do Leggings Make You Look Skinny?
You have got all about how to look skinny in leggings, but do you still have a question "how do leggings make you look skinny?" Not just you, but most of the readers will have this question popping into their minds. 
Let us tell you about three crucial things that plays key role in giving you a skinny look. These things are,
The fitting of leggings

Design or print of leggings

Cut of the leggings
So pay attention to all these points when buying leggings for a skinny effect?. 
Get a Skinny Look With Our Leggings Today!
We've covered all about how to look skinny in leggings. It's time to shop for some classy pairs that help you fulfill your goals of looking slim and sleek. We've a vast collection of such leggings. Visit our site and drop your favorite pairs in the cart right now. 
If you have any questions, you are welcome to contact us in the comment section. We'd love to solve your queries.