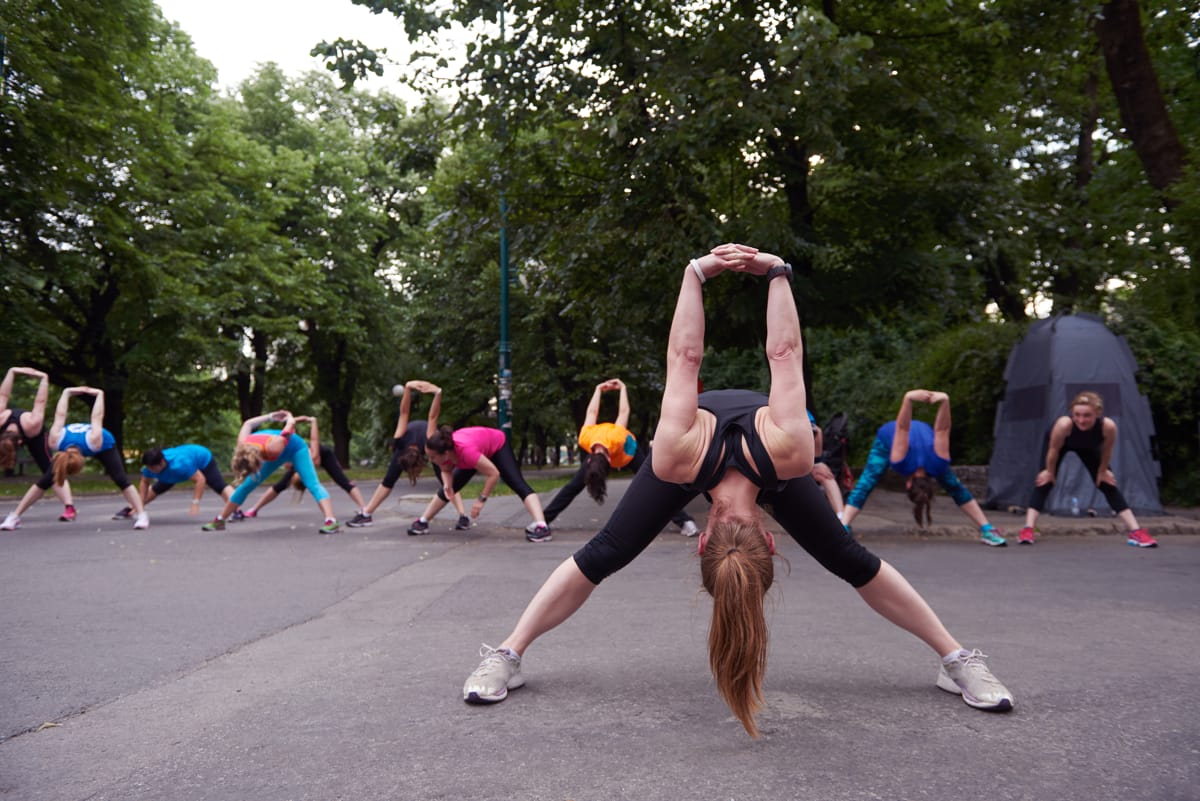 Should I Wear Shorts To The Gym?
Choosing one between leggings and shorts has always been confusing for gym-going girls. Do you also think, "should I wear shorts to the gym?" If you're a regular user of leggings, you might find difficulty in shifting from leggings to shorts. 
That's because the right workout gear can help you boost your motivation level and increase your comfort. But the wrong product can result in vice versa. 
So better to properly understand whether you should opt for shorts or not to work out in the gym. 
To help you in this regard, we'll discuss an all-inclusive note on this topic. So come with us, and read the content until the last words. 
You'll surely get a detailed answer to your question. So without wasting even a single second, let's get started. 
Should I Wear Shorts to the Gym?
You get two options whenever you want to pick the best gym wear for the lower body. These are shorts and leggings. These two are competitors of each other. Most of the peeps work out in leggings. But does this mean you can't wear shorts to the gym?
No, it doesn't mean this. You can definitely wear shorts to the gym. In fact, shorts are much better than leggings in many ways. Do you want to know how? Okay, here we go.
Reasons to Wear Shorts to the Gym?
Wearing shorts at the gym can offer you many benefits. Some of these are discussed below. 
Shorts are super comfortable
Shorts are highly versatile
Shorts allow you to make different moves
Shorts are so flexible
Shorts Are Super Comfortable
Let's suppose it's too hot outside. Can you imagine yourself wearing full-length tight leggings? Pheww! That sounds so uncomfortable. 
On the other hand, shorts are the best fit to use in hot weather. They make you comfortable and keep you cool. Wearing shorts won't let your lower body become thoroughly sweaty. That's because your body will feel aerated, and you'll sweat less. So if you want maximum comfort, don't be self-conscious and wear shorts to the gym. 
Shorts Are Highly Versatile
If you buy a pair of shorts, do you think they will be just used in the gym? No! You can also wear it at home, in the park while jogging, or while going to the grocery store. So a single investment will serve you in different places. And you won't have to spend more. 
Shorts Allows You to Make Different Moves
You make different moves with your body when working out in the gym, like squatting and weight lifting. Some exercises need sideward movements, and some want your body to move downward. So if you're wearing shorts, you can make all the moves easily without tearing off your lower body apparel.
Shorts Are So Flexible
There's no doubt that shorts are so flexible and offer good elasticity. This elasticity and flexibility give you freedom of movement during working out. Thus you can confidently do your exercises and perform your workouts.  
Want to Wear Shorts to Gym? Boost Up Your Confidence Level
You might disagree with the above statement but wearing shorts to the gym needs confidence. If you can't go with the uncovered legs outside, shorts aren't for you to wear to the gym. So you need to become confident enough to wear shorts and to show the rest of your legs in public.
Are You Self-conscious? Don't Go with Shorts
Suppose you're self-conscious or hesitant to show your legs in public. Then the answer to your question "should I wear shorts to the gym?" is "no". Better to say no to shorts. It shows that you're not comfortable wearing shorts. And if you aren't satisfied, wearing shorts can decrease your confidence badly. Thus you'll feel everyone looking at you. Resultantly, you'll lose your motivation to work out. 
What to Look for When Buying the Best Shorts For the Gym?
Shorts are the second name of comfort. So when buying a pair for you, always look for a super comfortable and skin-friendly fabric. Ensure the material is skin-friendly and doesn't cause any irritation. 
In the second place, the fabric should be high in flexibility and elasticity. Both of these features will allow you to make different movements. Plus, there won't be any risk of tearing off the shorts.  
We Have the Best Pairs of Shorts for You!
Dear readers, we've presented all about "should I wear shorts to the gym?" Apart from this, we also have a wide variety of shorts for you to wear to the gym. A wide variety of colors and designs will let you pick your favorite product. 
Each of the products is matchless in quality and style. So it might become a bit difficult for you to pick one. Just move to the shorts section and add your desired shorts to your cart at Blexry Short.