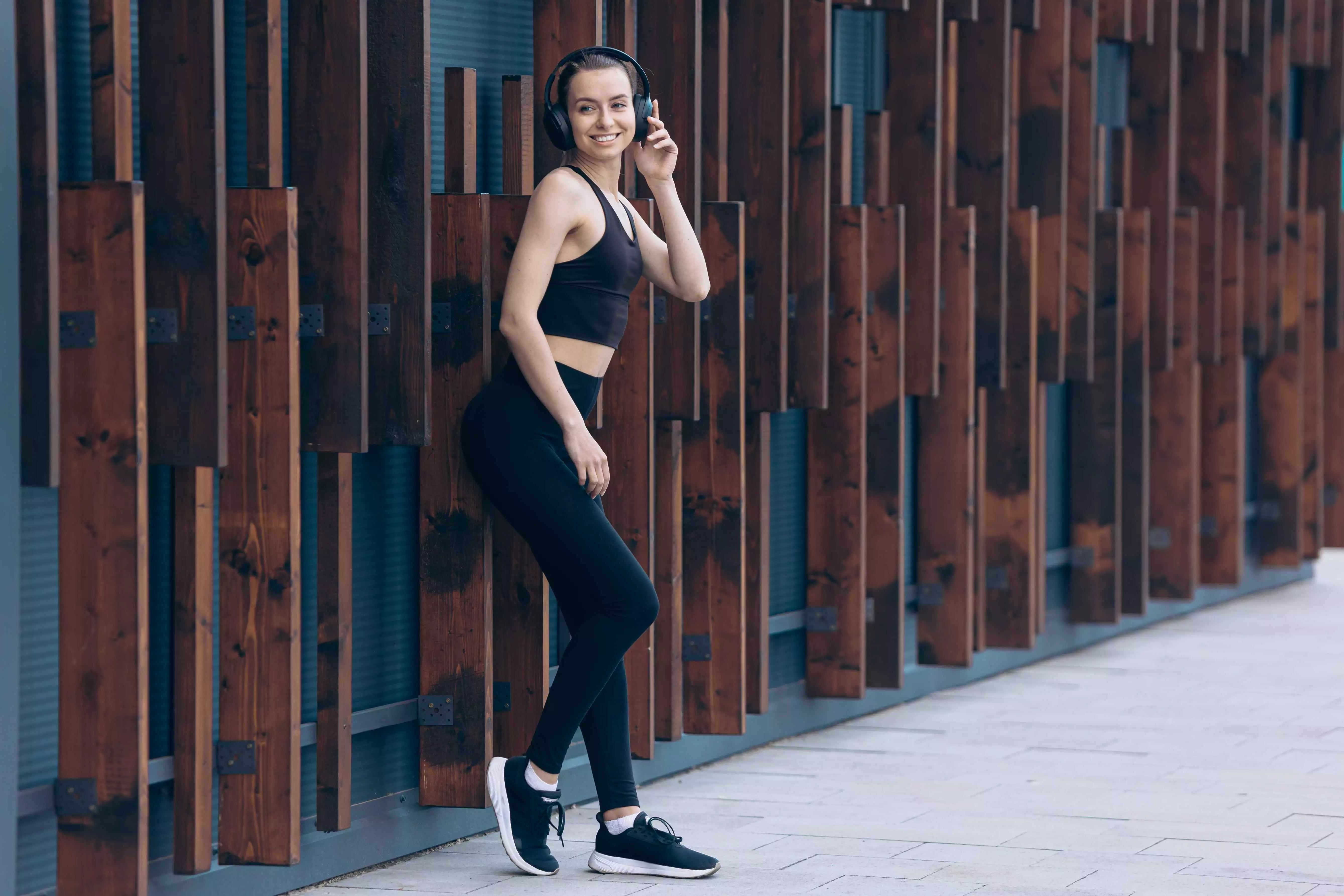 Best Material For Non-See-through Gym Leggings?
Have you also been deceived by the stylish look, bold colors, and attractive style of the gym leggings in your recent purchase? Like most beginners, you might also get attracted to the awe-inspiring design but didn't notice the fabric?  
Is it okay to wear style but ignore your comfort? 
No! Comfort must be your priority. You can easily work out in your plain and simple gym leggings, but a non-breathable and irritating fabric will ruin all your motivation and confidence.
Thus as a beginner, you might be wondering, "what is the best material for non-see-through gym leggings?" Please give us a pat on the back because we guessed it right. Luckily, today's article is based on your question. 
So let's get started. 
Matchless Fabrics For Gym Leggings 
You have to become picky when it comes to the fabric of the leggings. You'll find many options, but not all options are up to mark. We did deep research and found the following options best non see-through leggings uk. 
The first option on our list is nylon, an excellent fabric for gym leggings. Nylon is a synthetic fiber with all the features the best gym leggings claim to have. 
Its highly stretchy and soft fabric allows you to make different movements and poses without being see-through. As it's a stretchy fabric, it can also retain its original shape amazingly. You'll get this fabric in a huge variety. Best of the best in nylon 66 and nylon 6. 
Not just this, but this fabric is breathable and has a good moisture-wicking property. If you're looking for something amazing in gym leggings, look for the leggings that are made with nylon. You won't regret your purchase. 
None can beat the quality of polyester for activewear, especially gym leggings. You'll get most of the products made with this fabric when you visit any activewear store. This is what shows the popularity of this fabric. 
But does polyester stand high when there are many other options for gym leggings? Indeed its wrinkle-resistant property, high durability, and high stretchability without tearing. No tearing means that the fabric won't become see-through. Thus it will serve you for quite a long time. 
Conscious about comfort level? Don't worry; you will get the highest level of comfort wearing leggings made with this fabric. When discussing all the factors, how can we forget about the moisture-wicking property? 
Okay, so yeah, this material has a good moisture-wicking property so that you won't feel drained in sweat during and after your workout. 
Let us break some important information here. Polyester blended with linen or cotton becomes a much better blend. So it's better to use the leggings made with the blend rather than going with the pure polyester. 
Polypropylene is also a good option to consider when all you want is a non-see-through fabric and a high level of comfort. No doubt, it's a breathable and thin fabric, but still, it's not see-through. 
You can confidently buy the leggings with polypropylene because it has waterproof features. Thus it will keep you dry after sweating.  
Moreover, it has flexibility and durability, just like polyester. And wrinkle-resistant property makes it preferable to others. 
Polypropylene is breathable, so that you can wear it in all seasons. Most importantly, it won't become see-through on stretching. 
The fourth name we have in this listing of non-see-through fabrics is spandex. Spandex is preferable because of its stretchy texture. It can go eight times longer on stretching, allowing gamers to perform different movements and poses during workout and yoga sessions. 
But this stretchability doesn't make it see-through at all. Thus it would be okay if you go commando with the gym leggings made with this fabric. It won't make your skin visible at all. 
Shop Now: 
Blexry- The Best Place to Get Non-See-through Gym Leggings
Why scroll to a large number of sites to hunt for the non-see-through leggings. when you've the right option in front of you? We're talking about Blexry, which is a master in manufacturing non-see-through women's gym leggings. 
This brand uses all the above-discussed high-quality fabrics for making gym leggings. So go, get your favorite pair today.
Concluding Words
Choosing the right fabric isn't a piece of cake when it comes to getting see-through gym leggings. We see most beginners asking, "what is the best material for non-see-through leggings?" 
Not just the beginners but sometimes the intermediated and even the expert fitness freaks also get confused in this regard. We hope this article will help you out in getting the right pair of non-see-through leggings now.