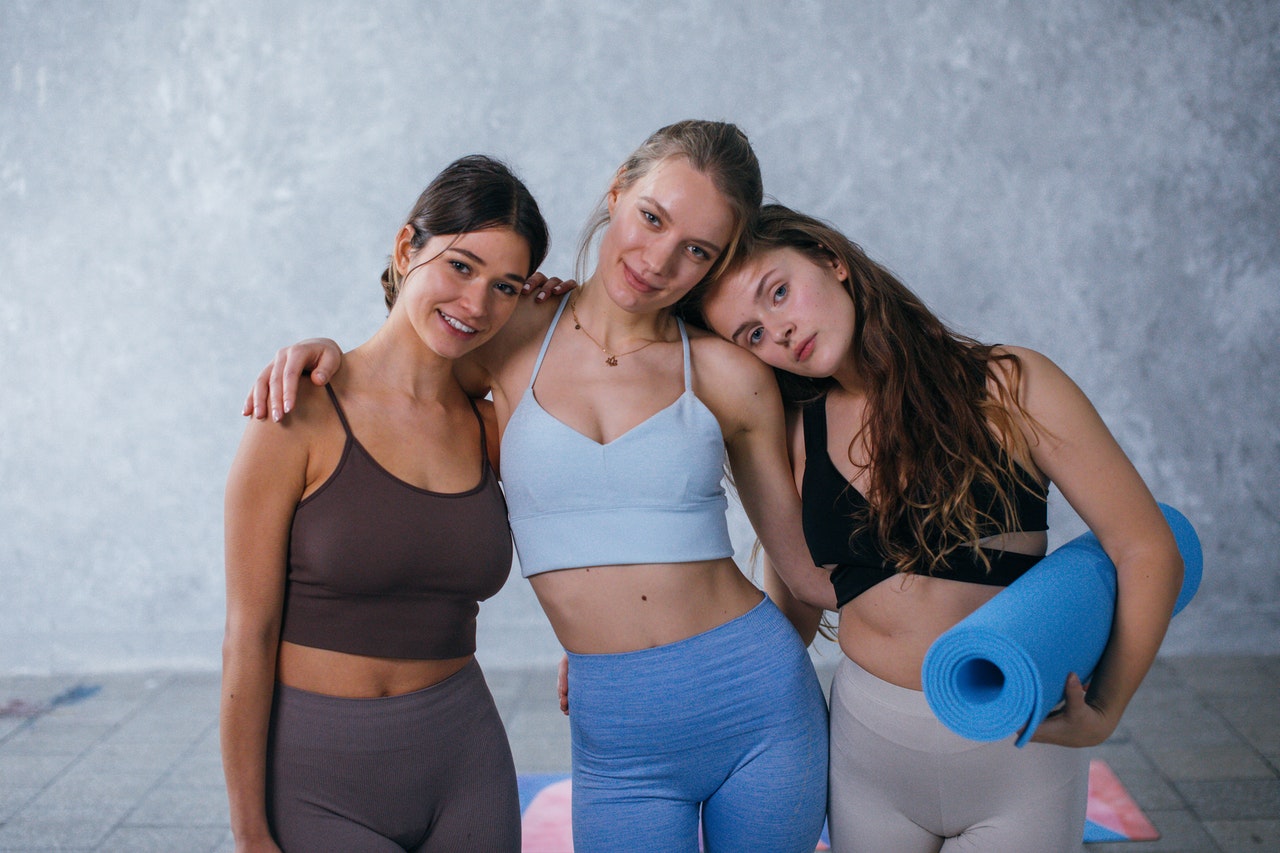 It's a bit confusing to decide whether to wear underwear under gym leggings or not. Some women can't go without wearing undies with the gym leggings, while some gym-going women prefer to go commando with the leggings. 
Do you wear underwear under gym leggings? Or do you fall in the second category? Different women have different opinions on this topic. 
Some don't prefer it because it becomes obvious from your leggings, or sometimes the panty lines become visible that look really bad or even embarrassing. 
Do you also face the same problem? No need to fret; we'll help you out in this regard. All you need to do is stick to this content until the final verdict. In the end, you'll get the solution to your problem with much other information too. 
Underwear Under Gym Leggings?
Do you feel comfortable wearing underwear with leggings? Nothing wrong with it, but make sure your leggings are made with cotton or any other moisture-wicking synthetic fabric. That's because bacteria and yeast can proliferate in moist and dark places. So if your underwear is moisture-wicking, you won't get any bacterial or yeast infections even when wearing undies with your leggings. 
What Issues Do You Face On Wearing Underwear Under Gym Leggings?
Undies shining through your leggings can ruin your confidence, and the panty lines also make you feel embarrassed. Not just this, but you'll face many other problems when wearing underwear with your leggings. Some of these include,
Colors of the Undies Become Visible
If you're wearing some solid and light-colored leggings that are see-through, the color of your underwear will easily be visible, and everyone around you can see it. 
Panty Lines Become Prominent
One of the main problems you face wearing underwear under your gym leggings is that your panty lines become visible. And trust me, this won't let you focus on your squats, yoga poses, sit-ups, and other exercises. 
Sweat Stains on Your Leggings With the Shape of Your Undies
If your undies aren't made of moisture-wicking fabric, they won't absorb your sweat. Instead, it will leak out the sweat particles on your leggings, resulting in sweat stains on them. And those also in the shape of your undies. So embarrassing it is!
Pro Tips You Must Follow To Wear Underwear Under Your Leggings
If you have been facing all the above-discussed issues, we have some secret pro tips that will solve your problem. 
Match Your Undies With the Color of Leggings
Never make the mistake of wearing undies and leggings of different colors. Invest a little extra on both these things and get the same shades in both of them. If you're buying a pair of leggings in a lighter shade, get underwear of the same color. And the same for the dark shades. 
Say No To See-through Gym Leggings
Isn't it good if we get rid of all the undies-related problems from the roots? Didn't you get what we're talking about? Come on, girls, we're talking about always wearing leggings that aren't made with see-through fabric. If you do so, no matter what color of undies you wear, you'll be free from the problem of color visibility. 
While buying your gym leggings, properly check out the fabric, stretch and check if it's becoming see-through or not. If not, that's the right pair for you. 
Is It Okay To Go Commando With Leggings?
After reading the above-discussed points, you might wonder if it is okay not to wear underwear with leggings. Is it so? 
Okay, let us break it to you that some activewear doesn't demand you to wear undies under them, like the compression leggings. But make sure you immediately change them after your workout. Not just this, you must also take a shower and wear fresh clothes. And don't forget to wash them after every single wear. 
Where to Get the Best Gym Leggings? 
If you're still stuck on going commando with the leggings, you really need to buy some high-quality gym leggings that aren't just comfortable but also moisture-wicking, breathable, lightweight, and skin-friendly. But worried about how you'll find all these features in single leggings? 
Blexry has solved all your activewear problems. Its funky gym leggings are made keeping in consideration all the above features. So move to Blexry, check out its gym leggings collections, and put your favorite pairs in your cart. 
Final Verdict About Do You Wear Underwear Under Your Leggings
So you've reached the verdict now. The answer to the question "do you wear underwear under your leggings?" isn't "yes" for all. Some are comfortable with it, and some find it uncomfy to wear undies during workouts. 
So the choice is yours. If you wear undies, always opt for the one made with moisture-wicking fabric. Otherwise, you might have the risk of getting bacterial and yeast infections.
Read more: