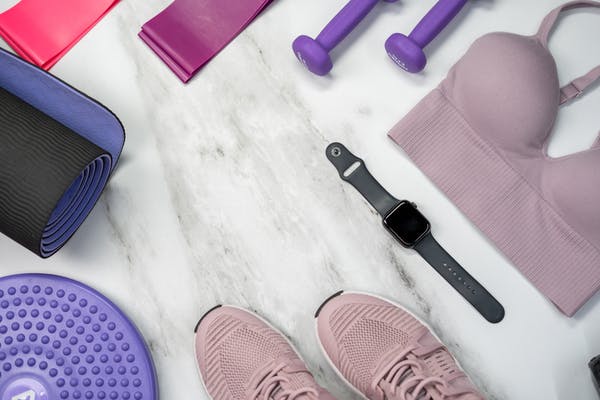 Don't say you're still stuck on the point that a sports bra is to wear for sports and any physical activity. OH, no, girls!
Are you fed up with the ill-fitting bra that gives a poor posture or a saggy look? Or do you feel ashamed of the bouncing of breasts due to the loose fitting of the bra's cups? We've got the solution to your problem. You need to shift from the traditional bra to the sports bra for your everyday use. 
There's no doubt that the sports bra offers some extra features to the sportswomen, but this doesn't mean you can't use it in your daily life. A sports bra is always in demand due to its sweat-wicking feature, comfort, and many health benefits to the wearer. Why is it important to wear sports bras?
We've designed this content to let you know about the benefits of a sports bra for everyday use. So let's probe with us to get all the necessary information about this topic. 
Some Amazing Benefits of a Sports Bra for Everyday Use
Here are some of the fantastic benefits of wearing a sports bra that will indeed urge you to buy one. Have a glance at these benefits. 
Sports Bra Reduces the Breast Pain
You must be aware of the breast pain that results from intense movement during jogging, physical activity, or anything else. Due to this, there is movement in the muscle ligaments of the breasts. And this is what causes breast pain. 
All this occurs when your bra isn't sturdy and supportive. But a sports bra is sturdy enough to prevent your breast movements and, ultimately, your breast pain. It keeps the breasts in place and prevents any movement in the muscle ligaments. 
So no matter if you are an athlete or not, you need to have a sports bra to keep yourself protective and healthy. 
They Provide You with Endless Support
Support is the point the traditional bra lacks to provide to the wearer. Are you a toddler's mother who wants you to chase him all day? Or do you have to go out of home for your physically demanding job? Believe me or not, you will be worried or even ashamed of the bouncing breasts. Is it so? 
No need to fret; a compression sports bra is the magical thing that will solve all these problems. It hugs your breasts so perfectly that the breasts won't get any space for movements or bouncing. 
Furthermore, the sports bra also works to flatten your chest, resultantly minimizing the actual size of your busts. 
Don't Want to Face Premature Sagging? Shift to Sports Bra
Wearing an ordinary bra can leave your breasts saggy. Don't you know how? The loose grip, inadequate support, or frequent breast bouncing can become the main reasons for premature or long-term sagging. 
As the sports bra completely restricts your breast movement, so they are not at the risk of becoming saggy. You won't find anything better to cope with this problem, but the sports bra is the only remedy that can prevent premature or long-term sagging. 
They are Second to None in Regulating Blood Circulation
Don't be fooled by thinking that the tight hooks and the stretched elastic at the back of your ordinary bra regulate blood circulation. They disturb the regular flow of blood, which is the most significant disadvantage of the ordinary bra and can lead to severe health issues. 
The sports bra isn't with elastic and hook, so it doesn't get embedded into your skin from the back. And you get proper blood circulation. Thus you can perform your everyday activities efficiently. 
Not just the blood circulation but the hookless and non-elastic sports bra also maintains the posture, reduces neck and shoulder pain, and also works in improved mobility. So why not opt for a sports bra for your everyday use? 
Sports Bra Gives You High-End Comfort
What do you consider when it comes to the comfort of the bra? Probably less breast movement, extra support, and protection from sagging. There are some other factors that make the sports bra highly comfortable. 
A sports bra is made with a fabric that is light in weight to allow air circulation and moisture-wicking to soak all your sweat during your everyday activities. The increased airflow will keep you cool and will remove the heat.
Plus, the moisture-wicking feature will keep you dry by bringing the sweat particles to the outer side and then evaporating them into the environment. You won't feel drained into the sweat. Surely all of you need to stay dry and cool when busy in your daily activities. 
Concluding Words About Benefits of a Sports Bra for Everyday Use
We hope your mind is clear that a sports bra isn't just for athletes; you can also use it in your daily life. And the benefits of a sports bra for everyday use are surely going to amaze you. 
But always keep in mind that the sports bra isn't to wear for prolonged periods. It's better to leave your breasts braless at night as this will relax you and will also protect you from some health issues. 
How can we forget to help you get the best sports bra for you? We recommend you visit Blexry as they have some amazing women's sports bra collections. You're surely going to love each of their products.