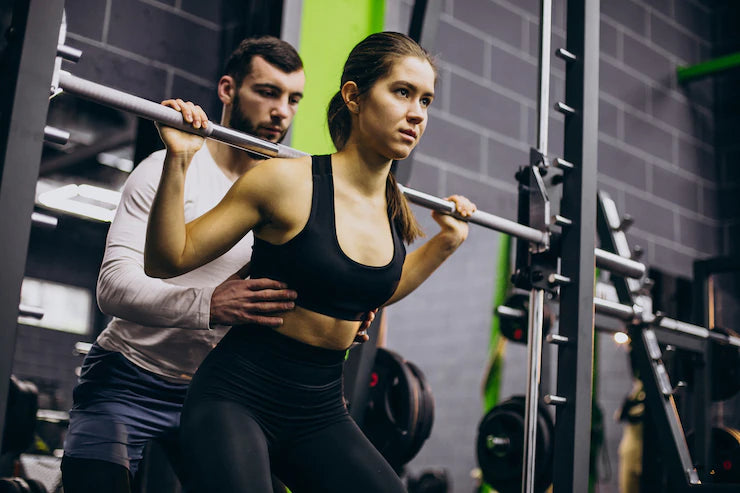 It's pretty common that most of us want to have a slim-fit body, lose excess weight and work out properly but wear the same casual clothes. But unfortunately, they don't get the desired results. But they stay unaware of the reason, but the thing that makes a clear difference is the gym wear. 
You'll now think, "does gym clothing really matter?" The simplest answer to this question is "yes"; it matters. 
You can't squat wearing casual loose trousers, or your loose dress shirt can never be a good pick for pull-ups and sit-ups. This is where you need to wear the proper activewear.
Want to have a detailed note on this topic? Let us blow the gaff about this topic and stay with us till the concluding words. 
Here we go!
How Gym Clothing Makes a Difference?
Here are some of the most important offers that gym clothing provides. These include,
Comfort

Keeps You Dry After Sweating

High Flexibility

Protection from Injuries

Boosts Your Confidence and Performance
Comfort-The Foremost Benefit of Gym Wear
Getting comfort doesn't always mean wearing loose clothes. But if we talk about gym wear, the comfiest activewear is the one that fits best to your body. Whether it's your gym leggings or the sports bra, each gym wear is made to give you comfort at the greatest level that casual clothing can't provide.
Gym Clothing Keeps You Dry After Sweating
Sweating during a workout is a common thing. But this becomes worse and super irritating when you become completely drained in sweat. But this can only happen when you're not wearing the right gym clothing or if you're wearing a casual dress during exercise. 
Gym leggings are made with lightweight and moisture-wicking fabric. The sweat drops move out on the fabric's outer or upper side and then evaporate. This has a cooling effect on your body and keeps your clothes dry. 
Gym Clothing Holds Matchless Flexibility
Your casual tees and trousers are never as flexible as your gym leggings. Pull-ups, sit-ups, squats, dumbbell rows, lunges, and side planks all need different body movements. These movements demand a highly flexible fabric that doesn't tear easily and holds a good stretch. Gym wear is made with high-quality fabric that has both the features of high flexibility and high stretch. That's where you've to prefer the gym wear to the casual clothing for going to the gym.
Gym Clothing Protects You From Injuries
You might be wondering how gym clothing can protect you from injuries. It's true, they do!
Have you ever heard about compression gym wear? For example, compression leggings are made with fabric that effectively prevents injuries. They help reduce soreness and muscle damage. Moreover, they are also highly beneficial in improving recovery after exercise and working out. 
Not just the compression gym wear, but some gym essentials really matter. One of them is the athletic shoes. Can you go to the gym wearing your casual moccasins shoes? Hehe, that would look so funny. Apart from looking funny, they won't give you the comfort and support you need during training and exercises. Invest in some good running shoes that allow you not just lateral but different types of movements. 
Gym Clothing Boosts Up Your Confidence and Performance
Apart from comfort, support, and protection from injuries, the gym clothing works great to boost your confidence as well as your performance. They boost your performance by absorbing sweat, regulating your body's temperature, preventing chafing and making you feel relaxed. This relaxation makes you feel good and confident. And when you're confident, you can work harder to have a more productive workout. 
Blexry- The Best Ever Brand For Gym Clothing
After reading a detailed note on the importance of gym wear, you might be thinking of buying a sports bra, a pair of leggings, or other such things to complete your gym wardrobe. But at the same time, you might also be wondering where to buy the best women's gym wear. Did we guess it right? 
Let the cat out of the bag about Blexry. Yes, Blexry offers you a wide variety of various types of gym wear. Just head towards this brand, and you won't stop yourself from buying the maximum part of your gym wardrobe into your cart. 
We can confidently say that you won't find any brand better than this one. The satisfaction of its customers is the ultimate goal of this brand. 
Takeaway
We hope you won't now make the mistake of working out in casual pants and tees. It won't go wrong if we say that the exercises and workouts don't give you 100% results if you're not wearing the perfect fitted gym clothing. 
If someone asks, "does gym clothing really matter" you can now properly guide them. Apart from the physical benefits, your gym clothing can help you become confident during gym sessions. 
So invest in some of the best quality gym wear today but only from Blexry. 
Read more: