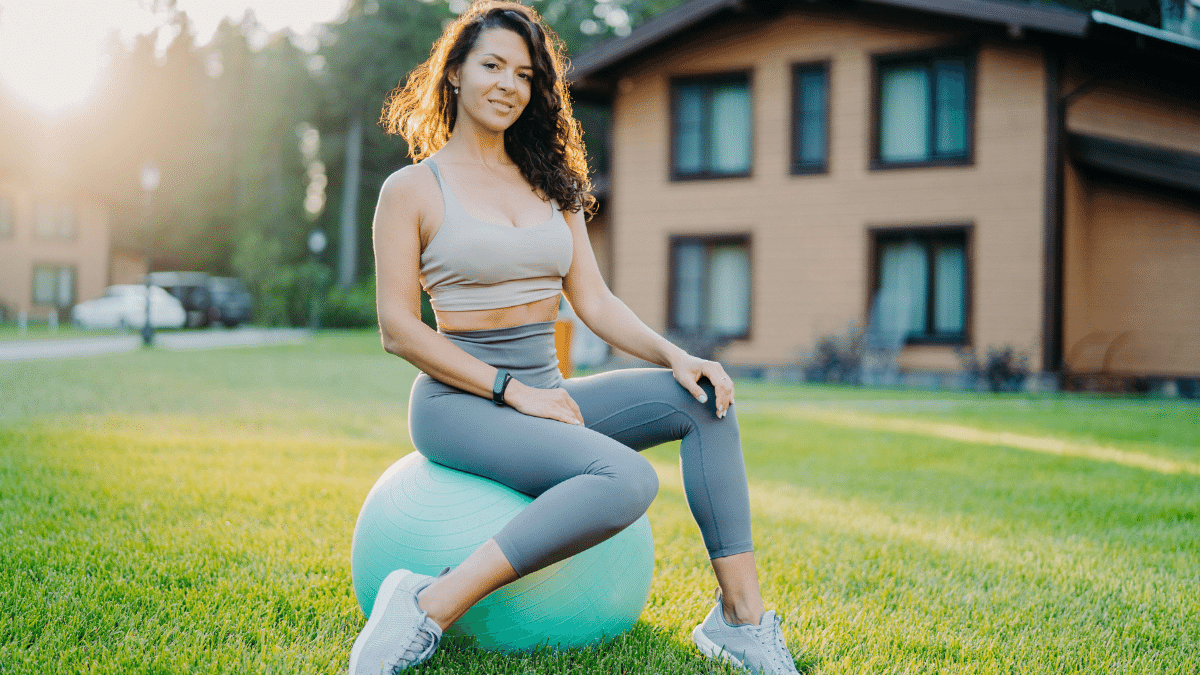 There's no doubt that you want to look good. You want to feel comfy. Some prefer style over comfort and some hunt for the most comfortable clothes for the gym. But what if you find both the factors in a single piece. Yes, it's possible!
We're talking about gym leggings that keep them comfortable but also give off a flattering appearance. That's how you get the answer to your question, "why do women wear gym leggings?"
We want to give a comprehensive note and not just a single or two lines on this topic. This article is solely on the reasons why women prefer gym leggings. So, without waiting for even a second, let's dive into the main body. 
Reasons Why Do Women Wear Gym Leggings? 
If we start making a listing of the perks of gym leggings, the listing will go so long. Not just you or me, the majority of the gym-going women prefer gym leggings to pants or any other lower body apparel. 
Here are some of the reasons for this preference. Have a glance, please. 
They Give You a Perfect Fitting
If you compare gym leggings with casual trousers and pants, you might find them comfortable, but they won't give you the fitting needed for working out. Obviously, you can't work out in loose trousers and long shirts. 
Gym leggings neither give you loose-fitting nor too tight-fitting. They define your body's shape, motivating you to do your workouts wholeheartedly. 
You Get a Modish Look
In this modern era, everyone wants to look stylish, even going to the gym or exercising outside. That's where the gym leggings don't leave you helpless. Gym leggings are available in different designs and styles. Each of them is second to none in making you look stylish. So you can now do pull-ups, sit-ups, squats, and dumbbell rows while looking chic. So is there any reason to not prefer these gym leggings?
Gym Leggings Feel Like a Second Skin
Just look at the skin of your hand, and you'll know how thin your skin is. Gym leggings feel like your second skin. Their fabric is so lightweight and breathable that it gives you a comfy feel. Above all, they don't make you feel drained because the sweat particles easily evaporate from the outer surface, leaving a cooling effect. 
They Don't Ride Down Your Waist.
Phew! Nothing feels more irritating than the trousers that ride down your wrist during your workout. That's why all the gym-going women prefer gym leggings. Especially the high-waisted gym leggings that hold your waistline so perfectly and don't ride down regardless of your position during exercises. So you feel free from the risk of exposing your body. And you don't need to regularly pull your top down to minimize body exposure. 
Gym Leggings- A Single Product With Various Styles
Gym leggings are one of the most important products of all gym wear. This single product is available in different designs. You get the option to choose your desired one from different styles. Some designs and styles that catch everybody's attention are,
Low-waisted leggings
Knee-length leggings
Compression leggings
Full-length gym leggings
They Are Highly Flexible and Stretchable
Flexible and stretchable clothing is the foremost need to work out properly. Gym leggings are considered fulfilling these needs. The greater the flexibility, the lesser the chances of the fabric tearing. 
But what makes them like this? Undoubtedly the fabric. For all the activewear, nylon, spandex, polyester, and polypropylene are the top-rated options that give you the highest level of stretch. 
None other clothing can give you these factors, except the gym leggings. That's why all the women gymers wear gym leggings? when exercising in the gym?. 
Gym Leggings Boost Your Motivation Level
Yes, it's right that the right clothing can make you feel motivated. That's just like formal clothes give you the feel of special events. When you wear gym leggings, your body looks slim and in good shape, concealing all your extra fat. Thus you get an amazing motivation to put all your efforts into the workout. 
Blexry- The Unsurpassed Brand for Women's Gym Leggings
When hunting for the right pair of gym leggings, you need to consider each point other than style. These include the breathability, stretchability, and flexibility of the fabric. A high level of support and coverage also points to ponder. 
But where to get the leggings with all these features? Blexry is the only option that serves its customers in the best possible way. So keep all the above-discussed points and put your hands on the best gym leggings. You'll surely have an amazing experience with this brand. 
To Sum Up,
So have you got all about "why do women wear gym leggings?" If you're a beginner gymer, don't invest in any other lower body gym wear other than gym leggings. They offer you countless benefits so you can do all your exercises comfortably.
We bet you won't find any other gym wear better than gym leggings.